Responsible E-waste Management to Greener Environment
Responsible E-waste Management to Greener Environment
Responsible E-waste Management to Greener Environment
Responsible E-waste Management to Greener Environment
Get all the essentials you're looking for in a lightweight package. Sign up today!

IT Asset Management
Are you having old and used electronics or IT equipment that are no longer useful for running your company? The best way to get rid of such IT hardware is to sell them at a reasonable price and get new equipment in your budget. We at ITPickup take those used electronics and offer you a great deal; you can either take the money or buy new equipment suitable for your workplace for a very reasonable price.
Maintenance of end of life IT hardware is very complicated and expensive. We monitor existing IT assets and help you update at the proper time with low investment.
Get reasonable value in exchange for existing assets and decrease your investment in new assets.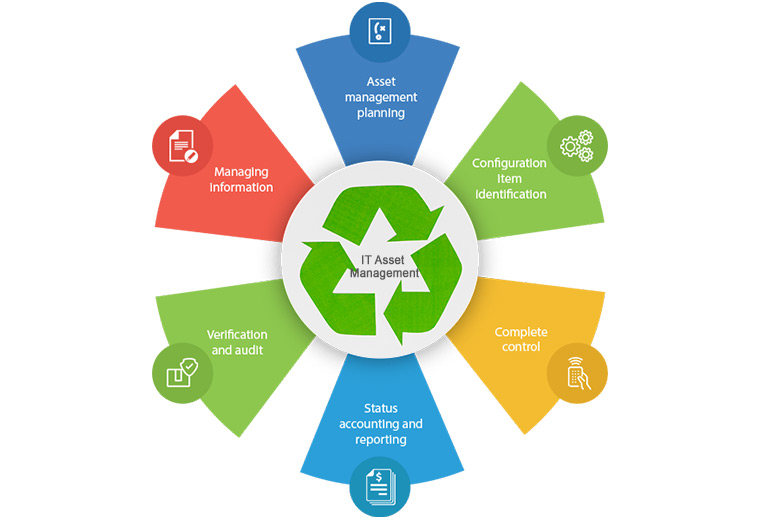 E-Secure Data Destruction Services
Are you not selling your e-waste, just thinking about the data stored in them? That's a small issue. IT Pickup securely deletes all the data in front of you before taking your electronics away from you. We also record the whole process of data destruction. If you are not satisfied with the deletion of data, we will destroy the entire hard drives that help your data be secure and safe from leakage.
Don't worry about data leakage. We safely remove the entire data in the storage devices and then dismantle all the components for recycling.
We securely erase the data with a three step data destruction process.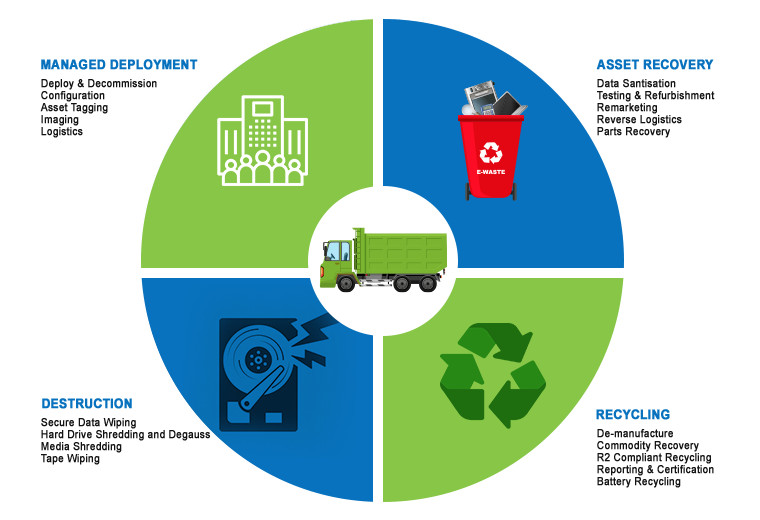 Reverse Logistics
Are you ready to sell us your e-waste that is to be disposed? We, IT Pickup, take responsibility for collecting them and transporting them to our warehouse safely without charging a single penny for transportation. We dispose of what is completely non-usable and recycle the material which can be used for different purposes.
We gather and transport vast quantities of damaged, out of order, and the products returned by the customer from your destination.
Save transportation costs because we don't charge anything for e-waste transportation.
We recycle a massive number of items and destroy waste materials.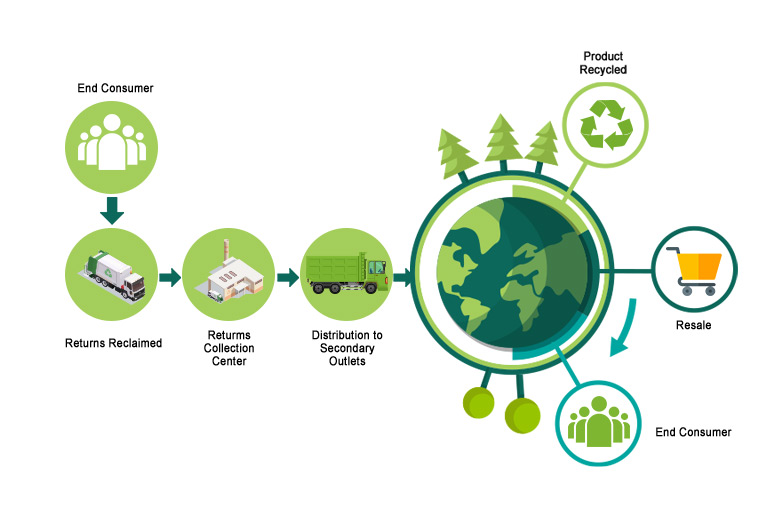 IT Asset Disposal
Do you worry about the Data Leakage in Disposal of unused or old electronics? We, IT Pick Up, use a systematic way in disposal of IT Assets by using procedures like Data Deletion, Hard Drive Shredding, etc. for safe and secure erasure of data from your Hard Drives.
Proper disposing of the end of life or outdated IT equipment will earn you high returns.
At IT Pickup, every IT asset will be disposed of properly in a systematic way.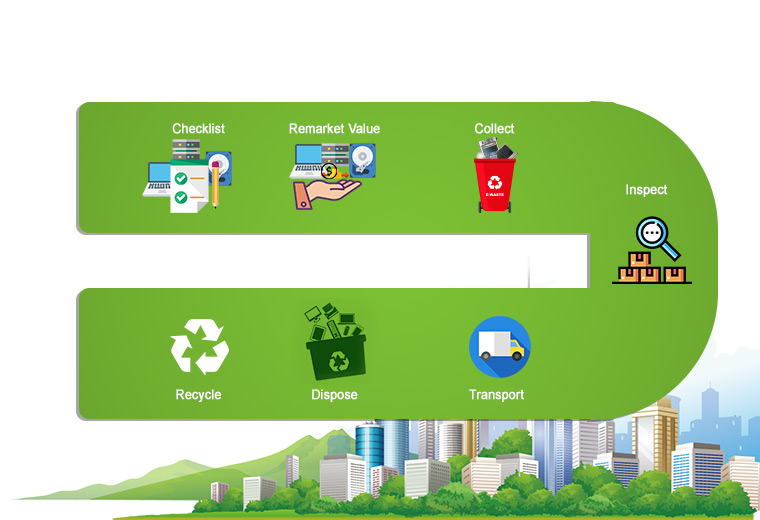 E-waste Collection Centers
We, IT Pickup, provide e-waste collection centers in places like Mumbai, Hyderabad, Ahmedabad, Coimbatore, etc., and are still spreading our wings across the country. As big and small scale industries require e-waste collection facilities to dispose all the old electronics, we provide the best facilities to collect all your e-waste.
Communicate more about all the electronic equipment that are prepared to be disposed.
We will send our technicians to check electronic equipment condition.
Our support team will collect all the e-waste and deliver it to our warehouse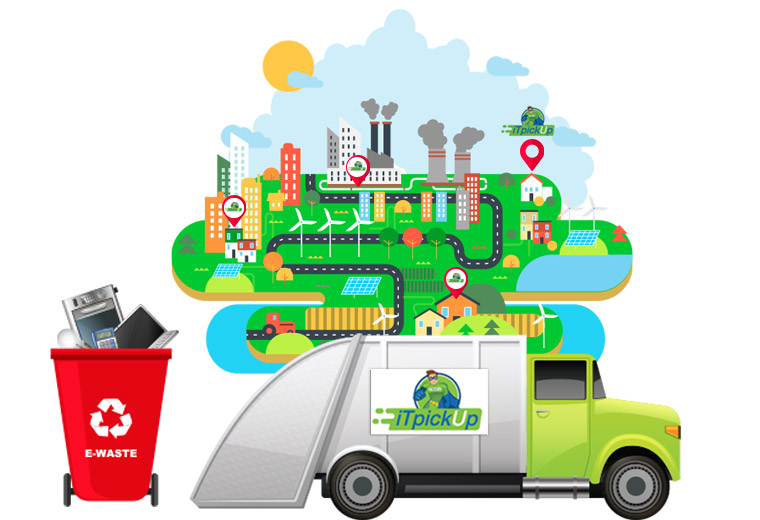 EPR Services for Producers & Bulk Consumers
It's your Extended producer responsibility(EPR) as producers of large e-waste to dispose them in an eco-friendly manner, not harming the environment. As you might not have the tools and techniques to do this, IT Pickup will help you. We are certified to collect all the e-waste across our country and dispose them. We do not cause any harm to the environment during this whole process.
Meet your annual targets for collecting e-waste and get EPR authorisation by joining us.
On behalf of your company, we collect, distribute, uninstall, recycle and dispose of unusable electronics products in a responsible manner.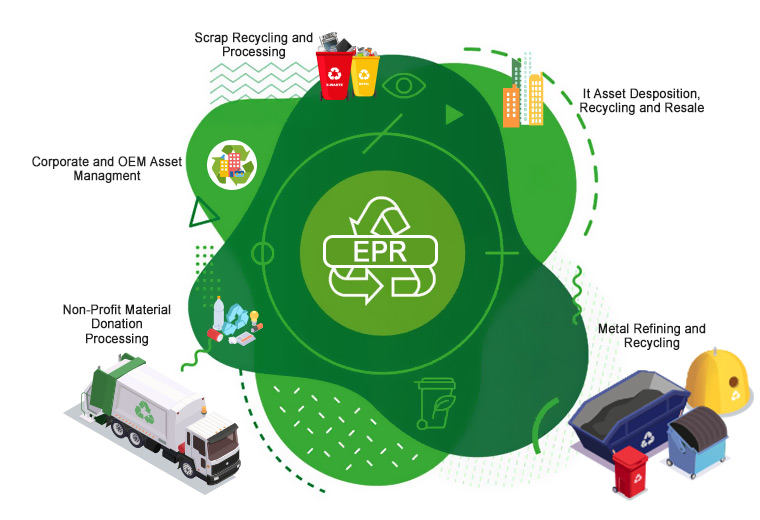 PCB Certified E-Waste Recycling
We have a PCB authorized recycling unit in Bangalore where the E-waste is collected and recycled by extracting useful materials like iron, steel, etc. in an Eco-friendly way. We supply those to the consumer, where it is used for important purposes.
We recycle electrical products in an Eco-friendly manner without polluting the atmosphere.
We also have a PCB Approved Recycling Unit in Bangalore with a facility for the extraction of precious materials.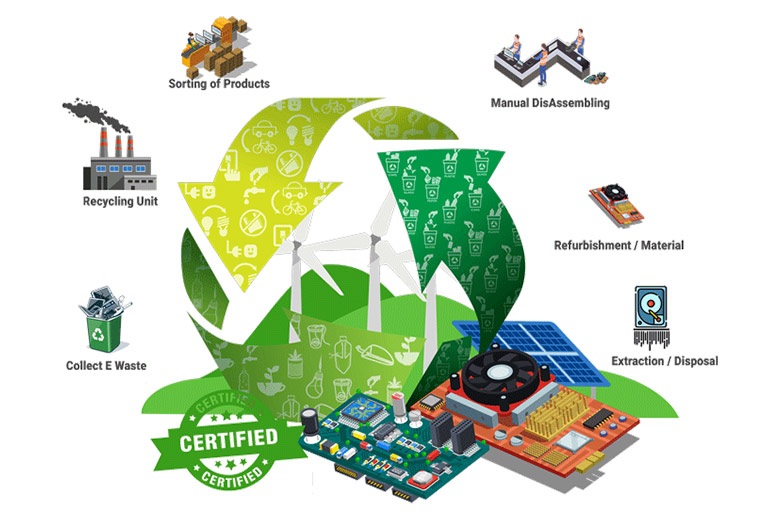 Schedule Pickup
FOR OLD EQUIPMENT
Our Solutions
We offer companies and organizations extensive recycling solutions, industry-specific waste management, quality control & sustainability solutions.
Why US ?
IT Pickup is an e-waste recycling certified company all over India that offers the best value for the old and outdated equipment. Acquires large quantities of equipment from companies and recycling them in an Eco-friendly manner.
Circular Economy
IT Pickup uses a 3-step circular economy procedure for recycling E-Waste in an Environmental Friendly Manner for a safe and secure environment.
Interested? Schedule Pickup Now!
IT Pickup is KSPCB certified E-Waste recycling company with collection centers all over India. Book your slot to pick up your old and unused electronics by filling information about them.
Get started
Our Clients