Dell Workstations Buy Back
Do you have expensive and used workstations at your enterprise and don't know whom to approach for selling the outdated hardware? If yes, IT Pickup comes with the best buyback process through which it buys your used Dell workstations and gives good returns. We facilitate the replacement with new workstations that reduces the investment costs. All hard drives data erase with safety and security. Based on the workstations' condition, we provide a quote and pick them up from anywhere.
Sell your used Dell workstations
If you want to replace your old workstation, you can sell spoiled Dell workstations to ITPickup and get good capital in return. You can establish a new IT infrastructure to foster the employees on achieving the business targets.
Exchange & scaleup to better configuration
We have an exchange option for your old Dell workstation that assists in replacing it with a better and upgraded workstation without spending higher expenses. You can opt for a specific configuration to meet your business and budget requirements.
Get returns from depreciated hardware
IT Pickup is the best online store in the market that ensures excellent returns on your unwanted or used Dell workstations. We buy any model of Dell workstations and help you to access the best returns on investments.
Prompt and safe data erasing
Before recycling or disposing of your servers, we destroy all your sensitive data, not involving any third parties. We process the data destruction by disposing of the hard drives eco-friendly when you are still not confident about data removal.
Schedule Pickup
If you have any questions or queries about IT equipment buyback services, feel free to contact us by Telephone, Email, or Requesting a Quote. We'll be happy to assist you.
Instant quote for any Dell server
Once inspected the Dell workstations by our experienced engineers, we provide a quotation with the best offering prices based on the operating conditions, model, etc. Then, if you agree to our proposal, we proceed to make the payment process.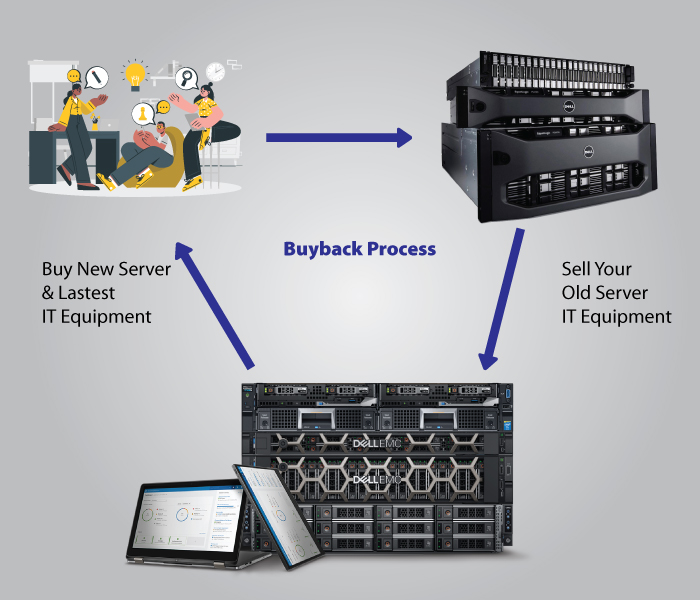 Best deals on bulk orders
Does your organization have workstations that are reached to end-of-life or want to create a new IT environment? You can receive the best buyback deals with bulk workstations and earn a good amount of money for your valued hardware.
Pick up available at your doorstep
If you're worried about packing the workstations, we send our team the necessary equipment to your destination location and pick up the workstations. We transport them to our warehouse with safety and no need to pay extra costs.
Schedule Pickup
FOR OLD EQUIPMENT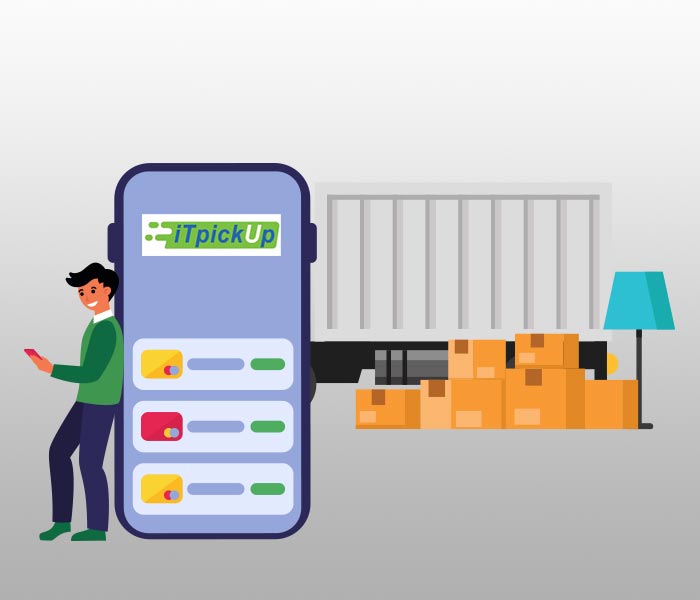 FAQ's
What can I do with my used/old Dell workstation?
If you have an unused, faulty, or obsolete Dell workstation in your IT infrastructure, and are looking for a suitable place to' sell my old Dell workstation', choose ItPickup. Selling it will help you recover its residual value for financial gains.
How do you dispose of a Dell workstation?
We follow the prescribed e-waste management guidelines to form a sound strategy for Dell workstation disposal. We recycle certain parts for reuse in new Dell products and responsibly dispose of the rest of them.
Do old Dell workstations have any monetary value?
When you choose to sell your old Dell workstations, you can have a financial incentive. It has a significant monetary value that can be recovered to reinvest strategically in your business. You can maximize your ROI by selling such used Dell workstations.
Should I wipe all the data from my hard drive before selling it?
It is recommended to permanently wipe out your data from the hard drive before selling it. We can provide you with expert solutions to delete confidential data for privacy purposes. It ensures that no third party will be able to misuse it.
What happens to the used Dell workstations you buy back?
We bring the used Dell workstations to our facility. Our team of professionals scrutinizes them to identify their condition, and accordingly, we subject them to processes to obtain valuable parts and recycle them for new equipment.