Are you having undesirable IT Hardware and looking for the replacement with brand new upgraded ones? Not sure what to do with your existing server? Being the most upright and trustworthy organization, we provide the best dependable buyback services. Clear your office's extra space and generate a good return on investment. Our buyback process is easy and swift, just get in touch, and we will be there to check, analyze and deliver it to our warehouse. Get 24/7 assistance regarding the unused hardware of your office.
Sell Your Old/Used servers
With increased requirements, businesses need to upgrade their IT infrastructure. But what about the bulk of old/Sell used servers. Obviously, no one wants to waste them within the junkyard. With our buyback program, sell the existing server and get monetary returns. Get pre-eminent hardware buyback value for the asset.
IT PickUp offers you the best possible server buyback plan of action with maximum ROI, especially on used servers. We offer our customers the foremost buyback strategies to generate maximum profits by selling the used servers.
IT Pickup in Hyderabad values time and money and thus manages the entire process from collecting the server to evaluation to secure data destruction and recycling. Our buyback procedure is simple, swift, and trouble-free. Your participation is bounded to the submission of asset lists, and we handle the rest.
Are you worried about the existing data on the server after selling it to us? Set yourself free!! We completely destruct the data to ensure no third party gets access to it. For security purposes, we record the entire destruction process.
Schedule Pickup
If you have any questions or queries about IT equipment buyback services, feel free to contact us by Telephone, Email, or Requesting a Quote. We'll be happy to assist you.
Free Pickup From Your Doorstep
You don't have to give a second thought about packaging and transferring the equipment to the warehouse, as we provide our vehicle and professional team for free pickup. The team packs the server safely in layers and brings it to the warehouse.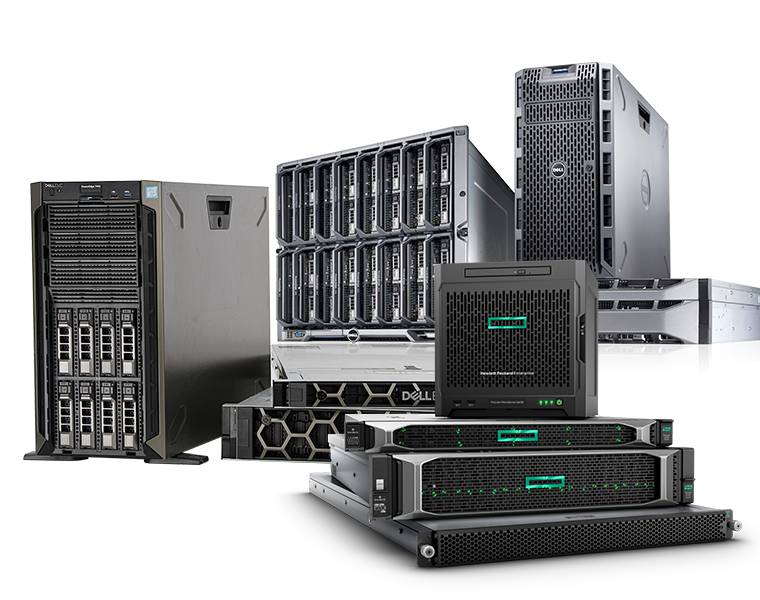 Sell Now & Save Depreciation Costs
The market trends and costs keep on fluctuating. The more time you will waste in taking the right decision, the more depreciation costs you will have to tackle. Sell your server today in our buyback program and get the maximum return value. With IT Pickup's quick and speedy procedure, save huge on depreciation costs
Instant Quotes for Any Brand Server
You are just a call away from getting instant quotations for the old and used servers. We perform a complete analysis of the equipment and propose the possible quotation. Regardless of the brand of the server, we buy all servers under our buyback program.
Exchange & Upgrade to High-End Server
If you want to upgrade the existing infrastructure as per the current needs, then the tour exclusive exchange program is worth considering. Choose the relevant one from our broad range of high-performing brand new servers and exchange it with your existing one. With the exchange option, save big on overall investments and get the leading value.
Schedule Pickup
FOR OLD EQUIPMENT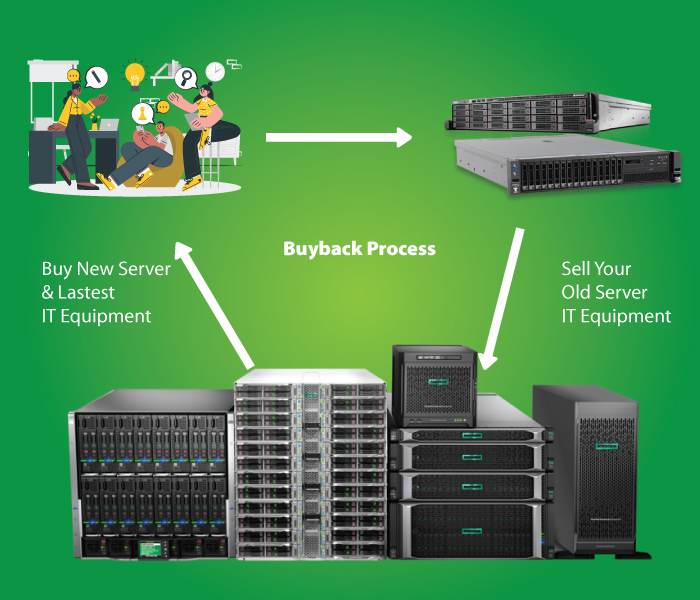 FAQ's
Why should I choose ITPickUp?
IT Pickup is a PCB-certified e-waste recycling center that implements 100% eco-friendly procedures to ensure environmental safety. If you want to be responsible for recycling e-waste, IT Pickup is the best option and dispose of the electronic products safely.
What is your regular buyback process?
As IT Pickup values your time and money, our team can handle the buyback process entirely from evaluation to Pickup of your servers and recycling. You need to provide the essential details about servers that you wish to sell.
How can selling old equipment benefit me and my company?
Does your company occupy space with unused or older equipment? You can sell us and gain the best buyback prices for bulk orders. It helps to get investment costs and purchase new equipment for your organization to improve productivity.
How do I request a quote? What information will you need for estimating quotation?
If you want to sell your used servers, you can send us a list of equipment with basic details, including its brand, model, purchased date, etc. Based on the evaluation of its operating condition and age, we propose a quote.