Data Center buyback Sharjah
Does your Data Center require assistance to demolish and rebuild the infrastructure? IT Pickup provides buyback services across Sharjah, buying older hardware of any brand and model from your end and offering the best prices based on the market value. The easier buyback program provides excellent returns on your sold Data Center products, including servers, workstations or laptops. The depreciation costs on used equipment can be avoided, and data erasure is assured without any loss. An instant quote is prepared by evaluating the operating conditions and reuse values of Data Center hardware. A free pickup service is available anywhere in Sharjah.
Sell old/used legacy systems
Are you looking for a buyback service that will help you to get rid of your old or unused Data Center equipment through an environment-friendly process? IT Pickup is the right platform to sell used hardware and get the best prices based on reuse values compared to other competitive services.
Hassle-free buyback process
We provide the best deals for your sold excess and unwanted hardware at IT Pickup based on a cost-effective buyback program. You need to contact us and place a request for your Data Center buyback on the website, and we will take care of their evaluation for the refurbishing process. 
Maximize returns on your investment
You can receive great returns by selling your used Data Center hardware for bulk orders. Our buyback program helps to gain savings and use them as investment costs on purchasing new or advanced IT equipment. We buy all kinds of Data Center products such as workstations, servers, laptops, desktops, etc. 
Avoid hardware depreciation costs
If your Data Center is occupied with obsolete equipment that increases maintenance costs, you can put an end to spending depreciation costs on IT hardware using our buyback. It helps to gain savings and replace them with new hardware. You can sell any equipment irrespective of its brand and model. 
Schedule Pickup
If you have any questions or queries about IT equipment buyback services, feel free to contact us by Telephone, Email, or Requesting a Quote. We'll be happy to assist you.
Guaranteed data erasure with assured privacy
If you haven't performed data erasure, we ensure that all your sensitive data on hard drives will be removed permanently based on the rules. We keep the servers or their parts that are being refurbished at our recycle warehouse. Our team dismantled the unwanted parts for the complete data removal.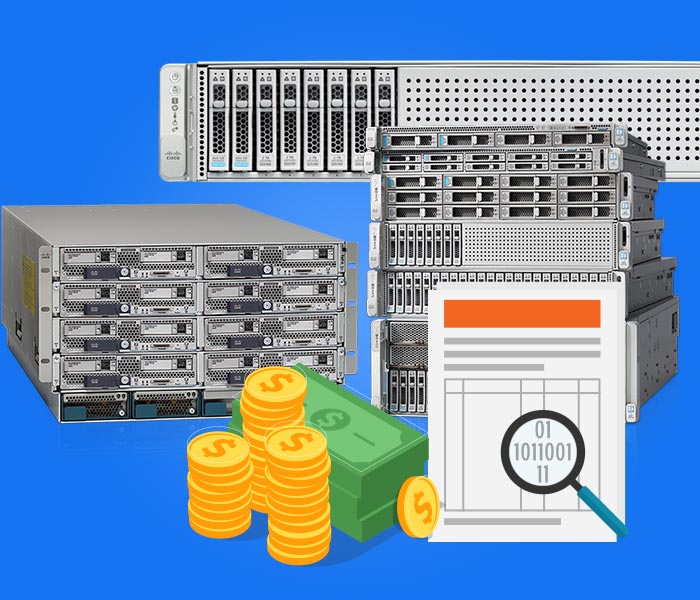 Instant quotation with on-site inspection
Once you send us a list of Data Center hardware, our expert team will visit your site and evaluate the equipment you wish to sell. Based on their conditions, age, brand, and model, we prepare a quote instantly that includes the evaluated values to your Data Center hardware. 
Free Pickup services from Sharjah
Looking for hassle-free pickup services to transport your Data Center products? You can schedule a pickup easily to access effortless services from IT Pickup. Our team will come to your doorstep wherever you live in Sharjah and ship the hardware safely to our warehouses without any physical damage.
Schedule Pickup
FOR OLD EQUIPMENT