IT HARDWARE BUYBACK IN MUMBAI
Have you upgraded your IT hardware to bring in new technology and have got a stockpile of dispensable equipment? Do you want to make good returns on the remaining value of these unused laptops, servers, workstations, desktops, printers, networking tools, and peripherals, etc.? instead of just storing them and wasting space or throwing them in waste, sell the surplus used equipment to us. ITPickup is one of the leading IT hardware buyback service providers in Mumbai. We buy all kinds of used or unused surplus IT hardware from you and ensure that you get the highest possible value for the equipment. We also offer new equipment if you wish to purchase from us. This way, you can capitalize on the old equipment to buy new hardware and gain cost and investment benefits.
Sell Excess IT Hardware for Monetary Benefits
Companies upgrade or enhance their IT Hardware in the gap of 2-3 years to accommodate the new technologies in their business fields, which creates a large number of old and outdated equipment. You wouldn't want these assets to end up in waste and damage the environment. You also wouldn't want to spend too much on repairing old equipment, either. Through selling equipment via our buyback process, you can obtain the resale value of your equipment and enhance the cash returns on it. There is no set type or quantity of IT assets, and we buy all types in bulk quantities. We ensure to give the best all-inclusive buyback value for your assets. We take care of everything in our buyback plan, and you need not do anything separately or spend extra anywhere. We also arrange for the collection and transportation of IT products across Mumbai.
Schedule Pickup
If you have any questions or queries about IT equipment buyback services, feel free to contact us by Telephone, Email, or Requesting a Quote. We'll be happy to assist you.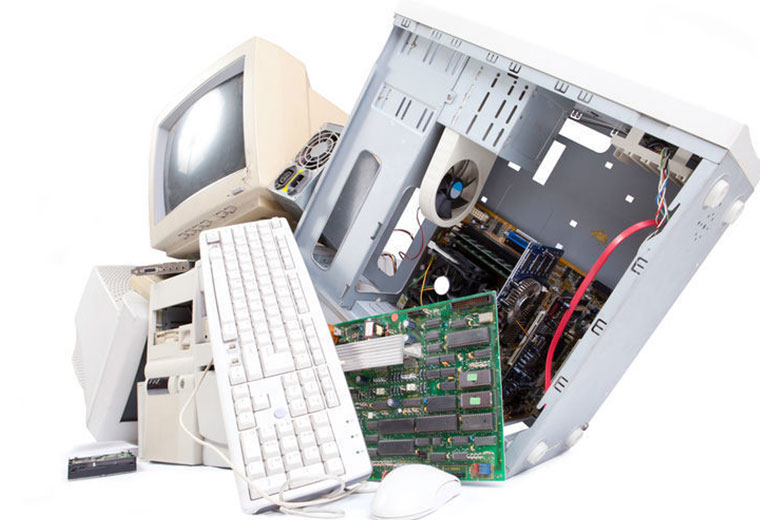 Convenient Buyback Process
IT Pick up is one of the leading IT hardware buyback service providers in Mumbai. We buy all kinds of used surplus IT hardware from you and ensure that you get the highest possible value for the equipment. Your satisfaction is our priority, so we have streamlined the whole buyback process for your convenience. We take over complete responsibility once you contact us to sell your old IT hardware assets. Our experts handle the whole process efficiently and keep you informed about every stage. We provide reports about every procedure we perform, from evaluation to data erasure and disposal.
Once you decide to unlock the residual value of your excess used IT hardware, contact us through our website or directly call us. One of our experienced technicians will address your initial inquiries and assess your requirements. He will guide you through our complete buyback method. You can submit your request form on our website or meet our consultant directly to initiate the buyback process.
The only thing that you need to do to initiate the buyback is provide us with a list of your hardware assets you want to sell, we will do everything else. A detailed list of equipment will be needed which should include model or part numbers of the assets and serial numbers, if available. Complete information about the hardware assets will help us evaluate them effectively.
Submit the List of Equipment

Our technicians will evaluate all the listed assets and will do an on-site analysis, to physically check all the assets and parts and their functioning. They will evaluate your IT hardware assets taking into account the type of product, its condition and the latest global market trend and value. Your assets will be audited thoroughly and cross-referenced with the list provided by you.
After our technicians have completed evaluation of the assets, we will draft a formal proposal of purchase and send it to you offering the value for your assets, which will be the best in comparison to the other buyback players in the market. On acceptance of our proposal, you will receive a purchase order, raised for invoicing and we will move to the next step.
We provide workable invoice payments which are assessed on set standards for each of our customers. This also allows us to pay you upfront for your IT hardware assets. Once the invoice is raised, we immediately perform the payment transactions. We have regularly maintained timely payments and hence good relations with our customers. We understand your business needs and help you achieve maximum possible ROI.

We arrange for pickup of your assets from your organization to our processing center, free of cost. We transport the equipment to our location safely and securely. During collection of your assets, we also adhere to specific compliance and security requirements, if any. We use dedicated and completely secure vehicles of different sizes for shipping. And the best part is, you don't have to pay anything extra for this service.
IT PickUp makes sure that your unsought business data is completely destroyed and cannot be retrieved or used for any unwanted purposes. At our facility, your equipment is again thoroughly inspected to ascertain which parts can be reused and which are unwanted. Before further processing, any data left on your equipment is systematically erased and a certificate of data erasure is issued to you. We guarantee safe disposal of your data.
Schedule Pickup
FOR OLD EQUIPMENT