Are you looking out for an ideal solution to replace your obsolete IT equipment? IT Pickup provides a simple buyback program through which you can sell HP hardware, whether it's a workstation, laptop, or server, and gain higher returns based on the market conditions. You can use these returns for investing in building new infrastructure. We buy all kinds of models and configurations of HP equipment. A quote prepares for your sold hardware and offers free pickup service.
Do you have a plan to shut down your company and want to sell used HP equipment, including workstations, servers, or laptops? Then, IT Pickup is the best option to sell them It offers fair prices on old products.
Simple and hassle free buyback process
IT Pickup's buyback program involves a simple step-by-step process in providing the best returns on the sold HP products. We implement the process quickly without hassles and give higher prices than other competitive vendors in the market. 
100% guaranteed returns on any HP product
We promise you that you will earn maximum returns for selling any HP server, workstation, or laptop despite many products you wish to sell at IT Pickup. You can also save space for your company or enterprise. 
Gain capital to renew your IT infrastructure
You can get the best and reasonable prices on outdated HP equipment that helps to gain investment costs for upgrading the new IT environment. We provide a replacement option to exchange with new equipment by purchasing older products.
Schedule Pickup
If you have any questions or queries about IT equipment buyback services, feel free to contact us by Telephone, Email, or Requesting a Quote. We'll be happy to assist you.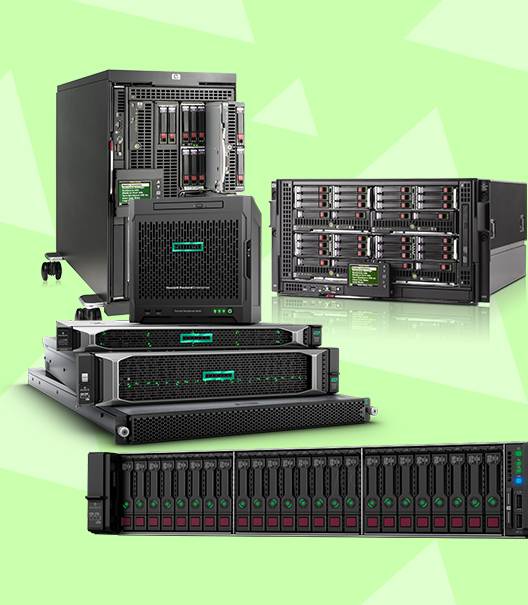 Quick quotation with on-site inspection
We send our expert team to your premises to verify the working condition of your used HP products. Based on their operation, model, age, and configuration, we make a quote that includes the pricing details of the sold equipment.
Free pickup from any location in India
IT Pickup facilitates a free pickup option to transport your older HP equipment without any shipping charges. Our transport team will come to your doorstep wherever you're in India and ship IT equipment safely to the warehouses.
Schedule Pickup
FOR OLD EQUIPMENT