SERVER BUYBACK IN KOLKATA
Are you planning to replace your outdated servers with new due to the growing demand for better productivity and security of the server systems? Or, are you shutting down your company and want to sell the old servers for appropriate value? Your reason may be any, but we are there to help you with ITPickup's unparalleled server buyback program in Kolkata. We understand that you need to upgrade your servers to faster yet cost-efficient servers for your business growth. We offer a simple process for selling or trade-in of your surplus old servers. We take care of your worry about what to do with the old servers and give you an opportunity to receive monetary benefits.
If you are updating your data-center and looking for a way to dispose your excess servers, then IT PickUp is here to professionally handle all your servers that couldn't meet your organisational needs. We provide you with the best buyback deals that offer maximum returns on your used servers. We buy rack, tower, and blade servers of prominent brands such as Dell, Cisco, HP, and IBM at best prices in the market. We aim to give the best service to our client by putting forth instant quotations, free pickup services, certified data wiping, and constant technical assistance through our comfortable buyback schemes. Get in touch with us today to sell your servers and refresh your professional journey with comfort and ease.
Sell your Outdated Servers
For improvements in your IT and network infrastructure with growing business needs, you need to constantly upgrade the design, size, and power of your server systems. Under our server buyback program in Kolkata, we purchase used servers of all brands in bulk, where you can sell your used and outdated servers. We are one of the primary buyers of used servers and have run successful buyback programs in other cities. By selling your used servers to IT Pickup, you gain the maximum return value on your original investment.
Are you planning to make good money out of your unwanted servers? IT PickUp assures maximum returns on your old, unwanted, outworn, surplus, obsolete, end-of-life, and outdated servers. Our experts analyse the current market values and demands to come up with best deals on the servers we buy. Might they come as one or in a bulk, we make sure that our clients bag up maximum returns compared to the rest of buyback dealings in the market.
Quick Returns in the market
Schedule Pickup
If you have any questions or queries about IT equipment buyback services, feel free to contact us by Telephone, Email, or Requesting a Quote. We'll be happy to assist you.
Our buyback process is simple and convenient for you. We follow a step by step process to help you make a place for new servers in your organization by buying back your used servers. We will take care of the whole process until it is completed and you get your payment.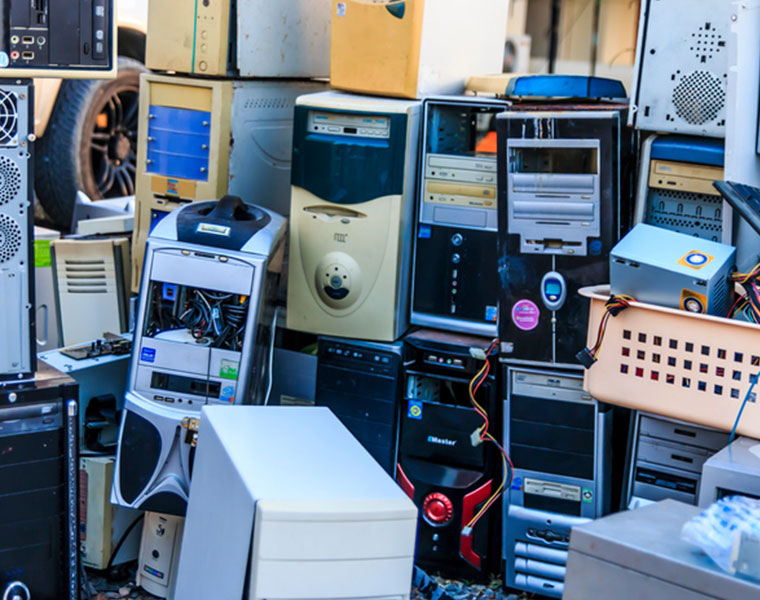 Contact us through our website and submit your query. Our consultant will call you and provide detailed information about the whole buyback process. Alternatively, you can directly call to the number given on our website and talk to our expert.
Send Us the List of Servers
Once you get to know about our hassle-free buyback process, you only need to submit a list of your servers with a brief description of each product, including its brand, condition, serial number, and date of purchase.
After we receive your list of servers, we will send our technician to your premises to physically examine and evaluate the servers you want to sell and match up with the list provided by you.
Upon completion of the on-site inspection of the servers, we will send our proposal to you citing the value of your old servers according to their condition, market, and residual value. Your acceptance of the proposal leads to the next step.
With your acceptance of our proposal, the necessary approvals of our buyback procedure are completed. As soon as we finalize the deal, we release your payment without any delay. You are kept informed about each step we take.
Free Pickup at Your Doorstep
We arrange for the pickup of the servers from your doorstep. And it is free of cost! We have an association with top freight carrier companies. So, the transportation for your server pickup is safe and secure.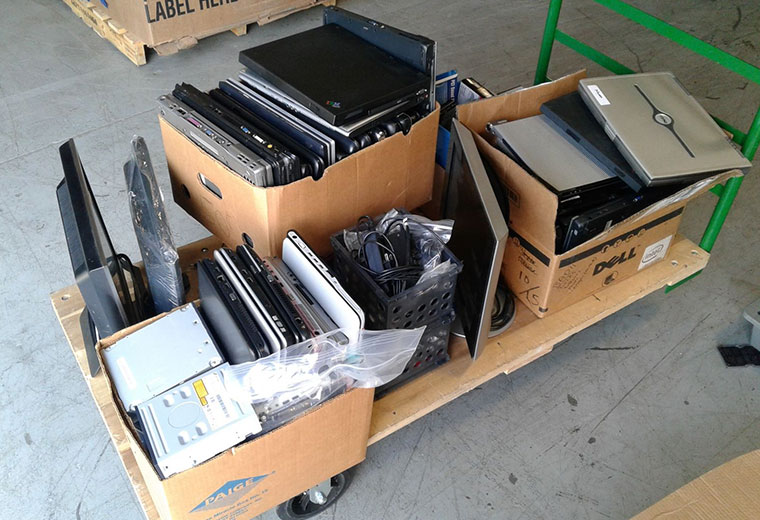 Sustainable Reuse and Recycling
IT PickUp believes strongly in sustainability when it comes to maintaining ecological balance. We never let anything go in vain. We reuse or recycle the servers we buy from various companies all around Kolkata in an eco-friendly way to minimize the e-waste. We aim to utilize this waste as raw materials with the help of our PCB authorized recycling unit in Bangalore.
100% Guaranteed Data Wiping
There is absolutely no reason for you to worry about the data confined in the servers. Our data wiping specialists ensure that the sensitive information available is completely destroyed and cannot be misused by any individual. Your information will never be at risk as we guarantee 100% data erasing and issue a certificate once the work is done.
If you want to upgrade your server infrastructure, buy new servers from us at discounted prices. We offer a broad range of new and refurbished high-performing servers with advanced technologies from top brands like Dell, HP, IBM, Cisco, and Fujitsu.
If you want to upgrade your server infrastructure, buy new servers from us at discounted prices. We offer a broad range of new and refurbished high-performing servers with advanced technologies from top brands like Dell, HP, IBM, Cisco, and Fujitsu.
Schedule Pickup
FOR OLD EQUIPMENT