Workstation buyback in Kolkata
Do you need an ideal platform for selling your obsolete or used workstations? IT Pickup offers appropriate values to the workstations from any brand, including HP, Dell, IBM, etc. We facilitate the replacement option to exchange or upgrade the workstations. Our buyback process restricts depreciation prices and ensures the maximum returns for older workstations. Your data will destruct completely, and an instant quote proposes with estimated costs. We offer free pickup services across India, including Hyderabad, Kolkata, etc.
Sell Unwanted/Used workstations
We provide a facility for buying underutilized or unwanted workstations very quickly. You will get appropriate values for the workstations that you want to sell at IT Pickup so that you can clean up e-waste at your organization. 
Exchange and Switch to Advanced Workstations
Thinking about the replacement of old workstations with upgraded versions to meet the business demands? With ITPickUp's buyback, you can transform your business into an advanced IT environment by exchanging unused workstations and deploying new products. 
Avoid Depreciation Costs on Old Workstations
IT Pickup is the best destination to sell your used workstations that limit your hardware's depreciation costs. In addition, it helps gain good savings for making investments in new IT equipment instead of dumping them into waste. 
Schedule Pickup
If you have any questions or queries about IT equipment buyback services, feel free to contact us by Telephone, Email, or Requesting a Quote. We'll be happy to assist you.
Physical & Software Data Erasure Process
We guarantee you the safe removal of data from your workstations. Our well-trained engineered team performs the data destruction with the restriction of involving third parties. We will also eradicate your hard drives and record the process.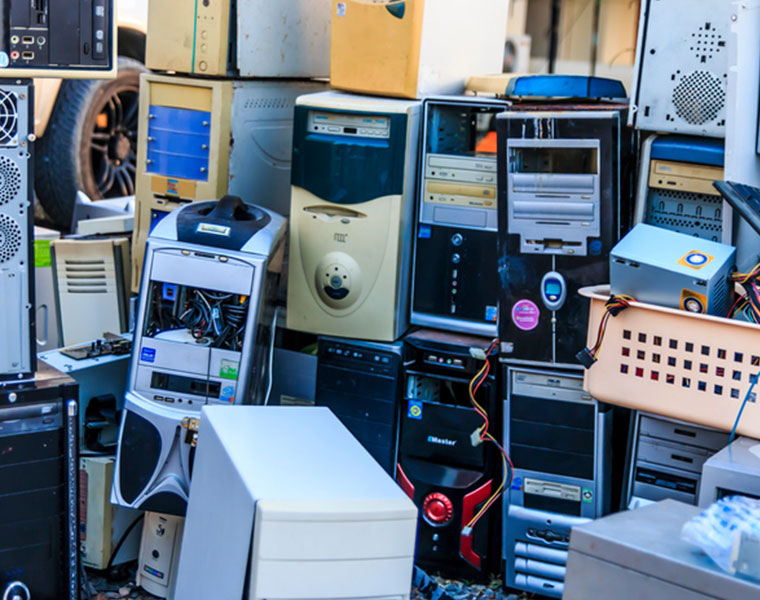 Higher Returns Guaranteed
IT Pickup ensures excellent returns for your workstations to be sold. You will replace them with fresh IT products in addition to a good amount of money. It reduces the investment expenses on new assets and advances your organization's standards. 
Free Doorstep Pickup from Anywhere in India
You need not do any transportation of older workstations to our warehouses. Because we have a pickup option without regarding the location and shipping the IT equipment with safe packaging by our team without any extra charges. 
Competitive Quote As Per Model & Quantity
After examining the products, we prepare a quote for workstations based on the quantity, model, quality, age, configuration, etc. The quote includes the estimated prices for selling workstations. Further, we proceed to the payment process. 
Schedule Pickup
FOR OLD EQUIPMENT