Hard Drive Disposal Services
We live in a world filled with the latest technologies and related assets. Both software and hardware are integral to our professional as well as personal workings. Hard drives form the major part of hardware media that stores confidential information. Disposing of old hard drives is crucial in ensuring your sensitive data is not leaked, nor are its traces left behind after the disposal is completed.
Tackling the disposal of hard drives can become tricky for places like large offices and data centers where these drives are to be destroyed in bulk. In such situations, opting for a reliable disposal service can save your time, money and efforts while also making sure thorough data protection. ITPickup offers hassle-free, onsite hard disk drive disposal services at your doorstep with the best-in-class shredding equipment and the guarantee of maintaining complete transparency during the process.
Quality Assessment for Assets Being Disposed
The hard drives that are to be overwritten or destroyed are checked for their quality and condition. This gives information about the as-is scenario of the assets. Thorough quality assessment is essential in determining the process and scale of hard drive disposal.
Guidance about Your Data Backup
The first step in disposing of your hard drive is completely wiping it clean to avoid any data leakage. We advise that you go through the data on your drives to check for files, albums and any other form of information that you would like to retain and take appropriate backup either on a system or on cloud.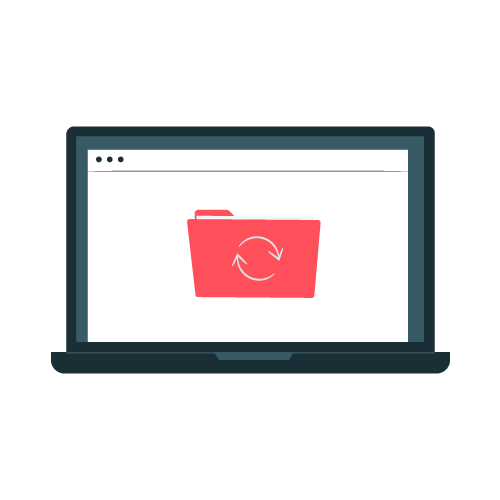 Schedule Pickup
If you have any questions or queries about IT equipment buyback services, feel free to contact us by Telephone, Email, or Requesting a Quote. We'll be happy to assist you.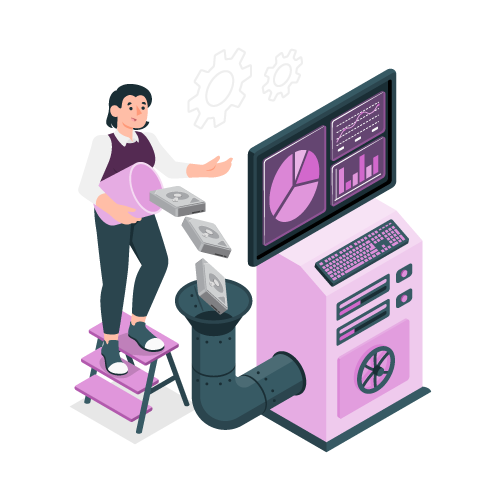 Schedule Destruction of Your Hard Drives
Onsite computer hard drive disposal is done right at your premises wherein the ITPickup team comes with a mobile truck and shredding equipment to destroy the media. You can schedule the destruction and get the entire process done in front of you at your convenience. This way you can control the number of people who have access to the hard drives before they are destroyed.
Proof of Hard Drive Destruction
You can get an audit done after which you will get a certificate of proof that all your hard drives have been destroyed. This will ensure your requirement of data destruction and secure hard drive disposal have been met as per your expectations. This proof is the final step in completing the destruction process.
Disintegration of Hard Drives
If you are looking for a safer and more secure way to dispose of your hard drives, you can opt for disintegrators that can use the knife milling method to break the hard drives into very fine pieces. Although much slower than shredding, disintegration is still a good choice to dispose of highly confidential information on hard drives.
Schedule Pickup
FOR OLD EQUIPMENT
FAQ's
Why Is hard drive disposal required?
A single computer system's hard drive contains a lot of sensitive data that is still there even after formatting or erasing it. Don't you think it is dangerous? So, the computer hard drive disposal process is the only way to be sure in this case.
How do you handle a failed or unusable hard drive?
A hard drive crash can delete all of your crucial data. Save all of your files right away to avoid losing them if you notice any signs of impending failure. It is essential to choose a secure hard drive disposal service to permanently discard such hard drives.
Why should I hire a professional hard drive disposal service?
At ItPickup, you can be sure that our experts have the knowledge and resources required to finish the job. The hard drive disposal cost is minimal. We are ensuring that the information is completely wiped. A certificate of destruction for assurance is the major benefit of hiring us.
Can submerging hard drives cause them to fail?
How to dispose of hard drive after deeming it unusable? Can water immersion hurt a hard drive? Well, that is a great way to damage a disc and lose important data. However, it is wise to choose the "hard drive disposal near me" service anytime it becomes wet.
What happens to hard drives after they are disposed?
There is always a lot of data on a hard drive, and disposing of a hard drive entirely destroys all your digital data. After data deletion, the unusable hard drives are discarded according to the legally and environmentally compliant methods.