Workstation buyback Dubai
Do you have an Bulk amount of expensive workstations which need quick replacement?  Does your organization comprise outdated workstations adding within the storage costs? All you need to deal with such a situation is workstation buybacks. Sell you outdated workstations across Dubai with ease and get rid of abundant obsolete assets. Stop treating your office space as a storage area of outdated workstations and sell them out through our trouble-free buyback programs with utmost ease. We can help you out in generating good rebates through unnecessary workstations. Sell us a wide range of workstations, despite their brand, configuration, and working conditions, with quick evaluation and onsite quotations. We purchase workstations and associated assets and offer good rebates in return with free pick services.
Sell outdated and used workstations of all brands
Are you looking forward to sell unnecessary outdated workstations? If your office space is full of such IT assets, get rid of them instantly through our supreme buyback schemes. Whether you seek exchange offers for upgrades or credit amounts, we offer both as per customer convenience.
Maximum returns on all workstation models
Do you want to access great returns and at the same time want to get rid of huge junk lying in office space? Rely on our buyback offers to get one point solution for multiple problems. Discard outdated workstations and at the same time generate huge returns on the workstation of all brands. You get the best value as per the current market value of these outdated workstations.
Put an end to hardware depreciation costs
Day by day, the market value of the assets keeps on decreasing. When you choose our buyback schemes, you cut down the associated depreciation costs by selling out the used workstations in minimal time. We carry forward quick procedures to ensure that the customers get rid of outdated hardware within days and save huge amounts in terms of depreciation costs. 
Multi-step data destruction using high-end software
If you are worried about the data present within the workstations and associated assets, drop the concern. However, we consider your privacy a major concern, and thus, we perform multiple-time data destruction. At your end, the data is erased using high-end software. Additionally, the second procedure of data destruction is carried out at our warehouses for assured and complete data clearance. 
Schedule Pickup
If you have any questions or queries about IT equipment buyback services, feel free to contact us by Telephone, Email, or Requesting a Quote. We'll be happy to assist you.
Special prices for bulk workstation orders
Do you want to generate more profits by selling out the outdated assets? Then consider selling workstations in bulk. We offer increased rebates for bulk orders. Let us know about the inventory you have to sell, the amount, brand and condition, and the amount we offer special prices. Then, rather than selling them in clusters, sell them in bulk and generate maximum ROI.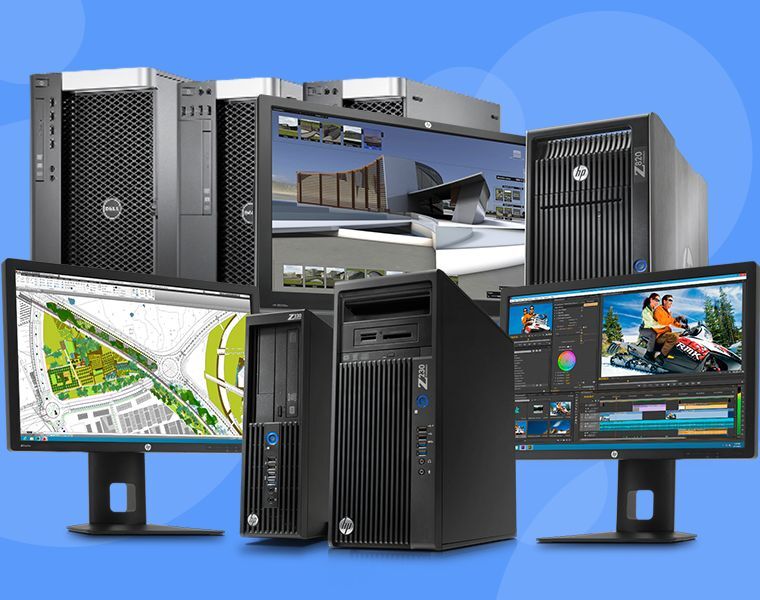 Instant quotation with prompt estimation
Trying to avoid clumsy, lengthy and time taking procedures? After receiving the soft copy of the customers' assets, our technical experts reach your place for evaluating the assets. As per the evaluation procedure, you get an instant onsite quotation. The offered quotation is best compared to other buyback service providers. It is based upon the estimated costs of your assets as per present market value. 
Scheduled pick up from anywhere in Dubai
If you are concerned about the pickup and the needed workforce for transporting the assets to us, drop the trouble. We offer scheduled and free pickup across Dubai to ensure safe and prompt delivery of the workstations to the warehouse. The team packs, loads, transports, and unloads the purchased assets at the dedicated warehouse. 
Schedule Pickup
FOR OLD EQUIPMENT