Data Center Server Buyback
Do you want to sell your old and end-of-life data center servers? In search for an authentic platform that can provide a great value for the used and unwanted servers piling up in your data centers? If so, you are on the right page as ITPickUp is exactly what you need for fulfilling the aforementioned requirements. Our data center server buyback program follows a simple procedure that allows customers to sell their DC assets without any trouble. Get in touch with our team right now to sell your old servers while we promise you guaranteed returns and free pickup services.
Sell All Used Data center Equipment
ITPickUp is here to buy back your used data center servers at the best prices compared to any other buyback platform in India. Our simple and efficient buyback process ensures that your DC servers are disposed of without any inconvenience.
Maximize Returns & Capitalize on Resources
ITPickUp tags the most reasonable server buyback prices on all servers. So by selling your old data center servers, you not only gain better returns but also find decent capital to invest on the resources that enhance your data center performance.
Safe And Secure data destruction
We vouch for your data safety. Our team of data specialists use advanced protocols and certified techniques to destruct your data from servers without a trace. Upon erasure, we provide our clients with a data destruction certificate to ensure credibility.
Avoid Storage Costs of Unused Equipment
Why deal with unused servers while they consume your DC space and increase the maintenance costs? ITPickUp buys any server brand irrespective of its configuration and model. This is the ideal choice to put an end to your storage costs.
Schedule Pickup
If you have any questions or queries about IT equipment buyback services, feel free to contact us by Telephone, Email, or Requesting a Quote. We'll be happy to assist you.
Free Decommissioning of Equipment at Data Center
Don't have enough time and workforce to decommission the servers before selling? We are here for you. Our technical expertise will make your servers inoperative and dismantle them safely from infrastructure before our pickup agents arrive at your data center.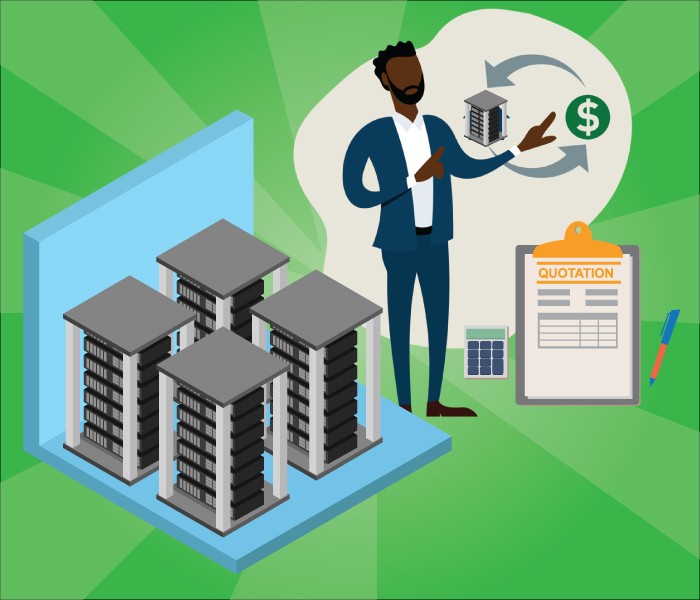 Instant Estimation and Quotation
ITPickUp hates delay as much as you do. Once the request is placed, our most experienced technicians arrive at your location to estimate and inspect your data center servers. A quotation will be provided immediately based on your server condition.
Get Money for Hardware Upgrades
Planning to renew your data center hardware? Sell your old servers and bag a fine amount to invest in your data center upgrades. ITPickUp guarantees the best prices on servers which benefits you with both money and saved depreciation costs.
Scheduled Pickup Option Available
Want to experience hassle-free pickup services? ITPickUp provides users a choice to schedule their own pickup date with an aim to avail effortless server pickup services. Our reliable agents will procure your data center servers wherever you live in India.
Schedule Pickup
FOR OLD EQUIPMENT