Workstation Buyback in Bangalore
Does your enterprise occupy much space with unused or old workstations? You can get rid of this outdated equipment while getting valuable returns using the buyback process at IT Pickup. We facilitate easy and safe buyback for your old workstations and assure to gain increased returns by limiting the depreciation costs of hardware. Our team ensures the secure destruction of your data and allows earning credit or replacement with new hardware. A free pickup option is a top-notch benefit.
Sell Your Used/EOL Workstations
ITPickup Allows you to sell Your old or outdated workstations and get cashback to buy updated or newer hardware equipment. We also provide brand new IT electronics by taking the old workstations for low and reasonable prices.
Safe and Quick Buyback Process
We offer a buyback program that ensures the easier and safe selling process of used workstations. Our team will respond to your proposal immediately after initial communication and quickly accomplish the process without hassles. 
Gain Returns & Avoid Depreciation Costs
IT Pickup provides a facility to receive maximum returns through the best buyback process, which reduces the making of your obsolete workstations into waste. It can restrict the depreciation prices and use the returns for purchasing fresh products. 
Schedule Pickup
If you have any questions or queries about IT equipment buyback services, feel free to contact us by Telephone, Email, or Requesting a Quote. We'll be happy to assist you.
Data Erasure with Assured Privacy
As we promise safe destruction of your data, you can sell the workstations without any worries. Our technicians will erase all data without any breaches. We will also record the process of destroying hard drives that contain data. 
Exchange & Upgrade Option Available
In addition to selling your obsolete workstations, we have a facility of exchanging with new or upgraded IT hardware at lower prices. You can save some amount of money on purchasing new devices from IT Pickup.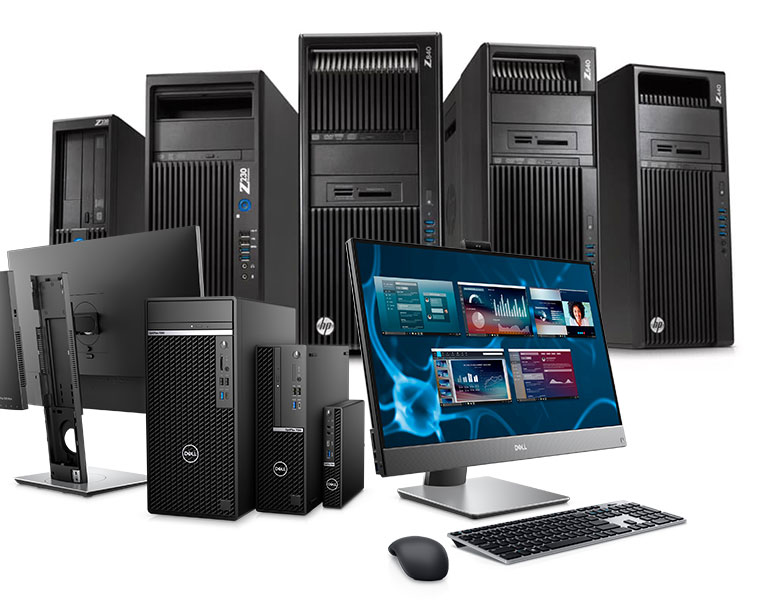 Instant Quotation Based on Configuration
Once your workstations are verified thoroughly under specific guidelines by our experienced engineers, we propose a quotation immediately according to the working condition, configuration, brand, model, number of years used, etc. Then, we proceed with the payment process further. 
Pickup Facility From Your Doorstep
We will pack and ship the workstations to our warehouses with safety and security. So you don't have to spend your valuable time on transportation. We don't take any additional costs for pickup service across India. 
Better ROI on any Workstation Model
You can get the best deals for selling the used workstations no matter which model it is. The technical engineers analyse the condition of workstations, and better credits will be provided based on the quality, age, and other data.
Schedule Pickup
FOR OLD EQUIPMENT