Do you want to replace the old and outdated servers of your office or organization with the new servers? Have you shut down your office and are thinking of selling the servers to receive back some part of your investment. Your motive for purchasing new servers could be anything from the company's growth in size and infrastructure, relocating office or hardware failures, security issues, servers inability to cope with the demand of growth to less available space. No matter what the cause is, once you decide to buy new servers for your company, your biggest worry will be what to do with the old servers and how to procure new servers with less investment.
Reduce Your Investment by Selling Old Servers
Don't keep the old servers in store and waste the available space. ITPickup's buyback initiative is the solution for you. We buy back your old and unused servers in bulk and facilitate their decommissioning in our authorized recycling center. We also offer an extensive range of new and refurbished servers that can supplant your outdated systems. Our buyback scheme strives to give you cost savings and value for your money. We follow a step by step process to help you make a place for new servers for your company by buying back your used servers. If you are completely closing down your company,we help you to get some returns on the investment made on the servers by buying the servers from you at best price.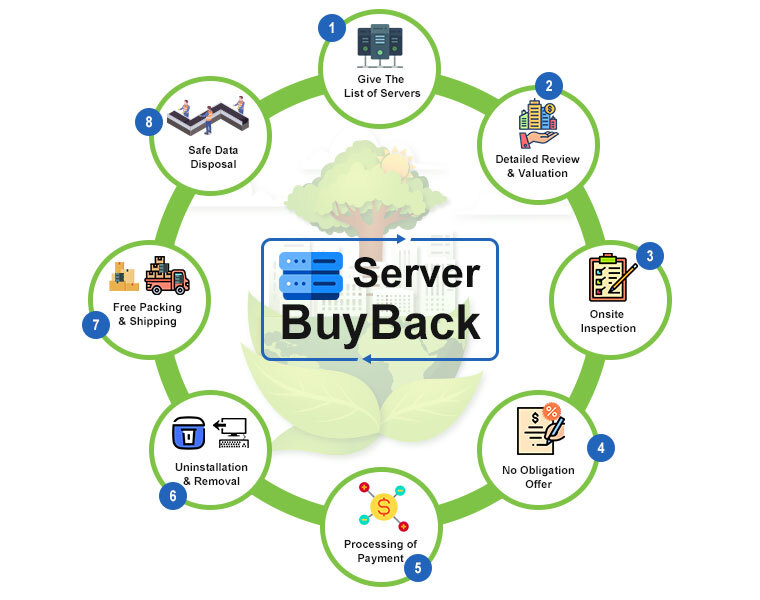 Send Us the List of Servers

Once you decide about selling your old servers to us, you need to submit a list of the systems with a brief description of the products like their brands, serial numbers, conditions, quantities, and dates of purchase.

Evaluation and Onsite Inspection

Our product expert will guide you about the entire process that we follow and evaluate your equipment list. Our technicians will visit your premises to physically evaluate the products you want to sell and match with the list provided by you.

Quotation

After the completion of the evaluation process, you will receive our proposal citing the value of your old servers according to their condition, market and reuse value.
Secure Transportation

Upon finalization of the deal, we take care of the transport of the equipment for safe storage at our recycling center as we associate with top freight carrier companies. We can also arrange for pick-up of the servers from your warehouse.

Data destruction and Decommissioning

Once we receive your old servers, we follow a set of procedures for their safe handling. Quantity of all equipment is recorded and thoroughly examined and tested by certified technicians to establish the condition of its exterior, components, and functionality.

Data Erasing and Dismantling

We make sure that all the sensitive data stored is permanently removed according to the rules in place if you haven't done data erasure already. If the server or any of its part can be restored and refurbished, we keep them safe to be processed in our recycling center. From the unwanted parts, the precious metals are extracted and then as a last step, they are dismantled.
Purchase New Servers from Us
We provide you great value for your used and unwanted servers. If you are looking to upgrade your server infrastructure with your changed business needs. In that case, we offer a varied range of new high-performing servers with latest technologies from Dell, HP, IBM, Cisco and Fujitsu. We can guarantee that you will save big on your investments by purchasing new equipment from us and getting the best value on our buyback of old servers.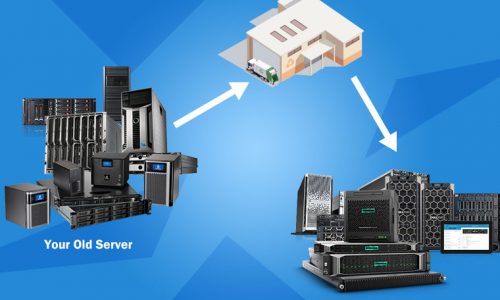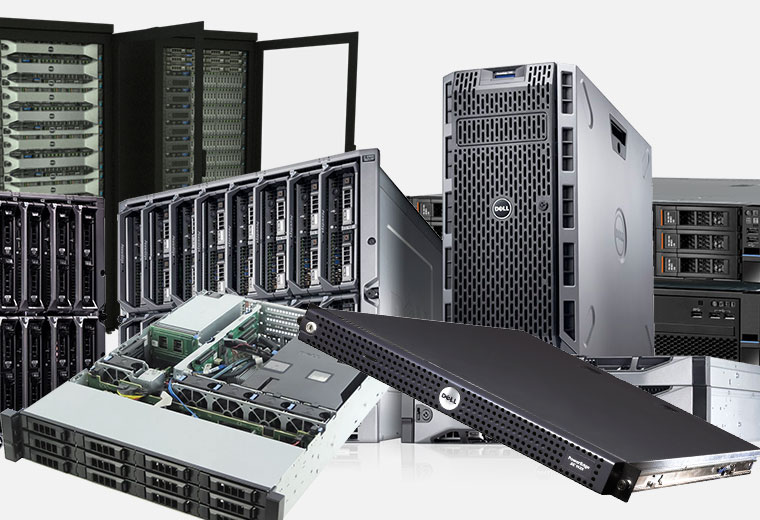 Dell Servers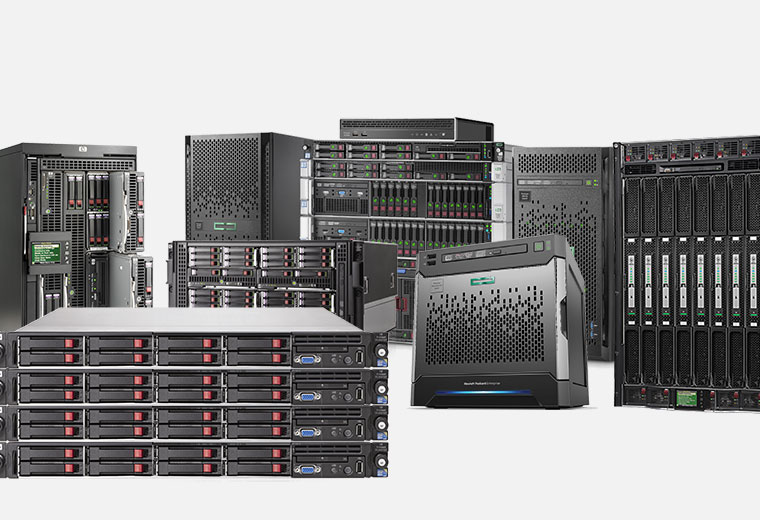 HP Servers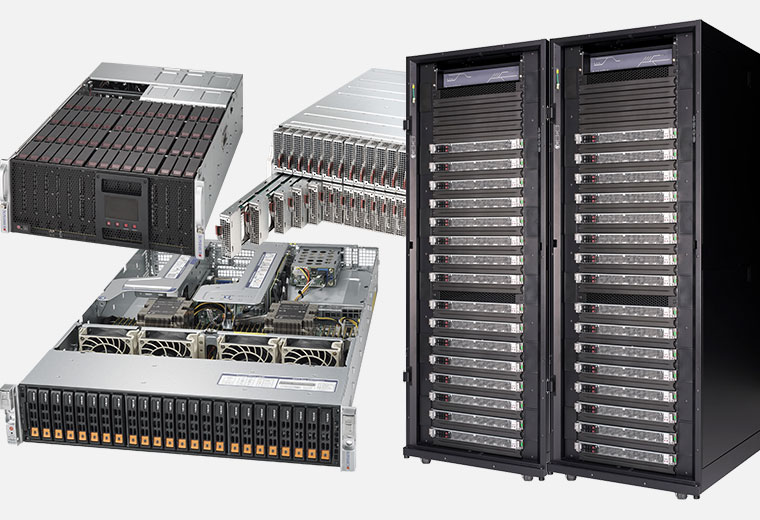 SuperMicro Servers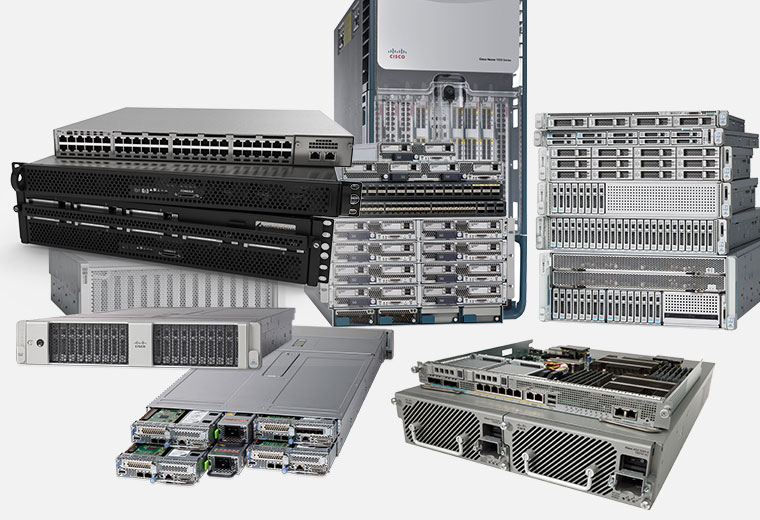 Cisco Servers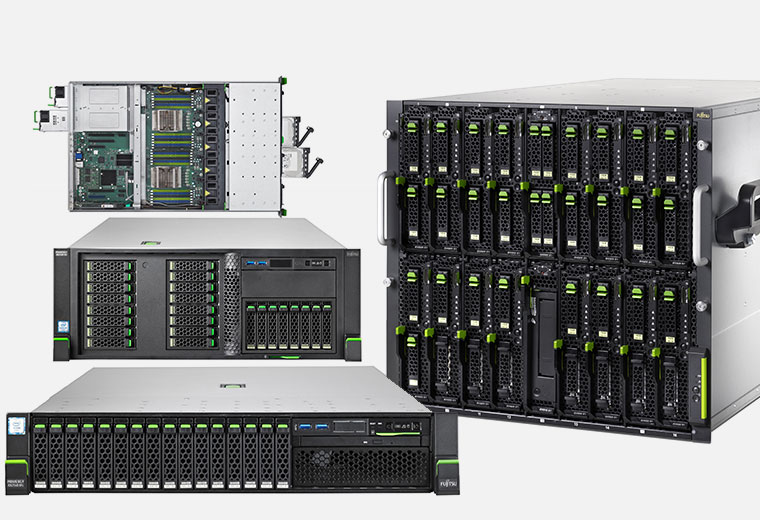 Fujitsu Servers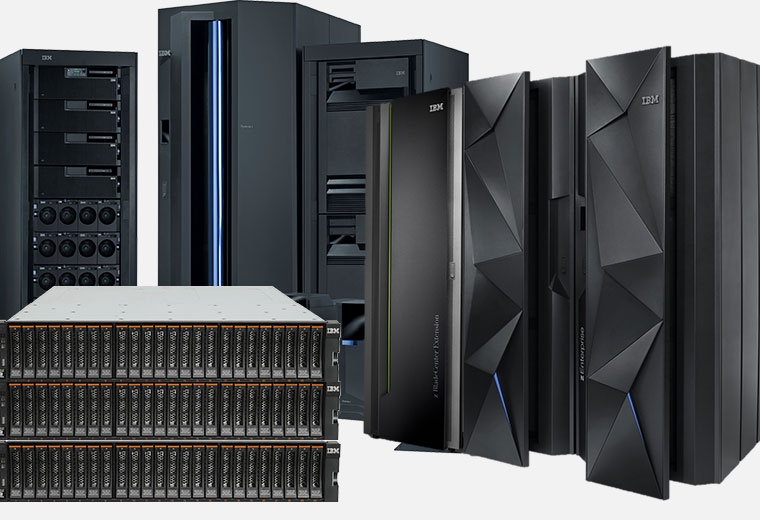 IBM Server
Server Buyback All Over India
Our server buyback program is available across India. You may be at any location; you can sell your surplus used servers to IT Pickup. You just have to contact us or place a request for buyback on our website and we will take care of the rest, right from evaluation, valuation and pick up of the servers. We send you our proposal and upon agreement, we make the payment readily. So, don't wait and contact us now, for the best and convenient buyback process by IT Pickup.
Schedule Pickup
FOR OLD EQUIPMENT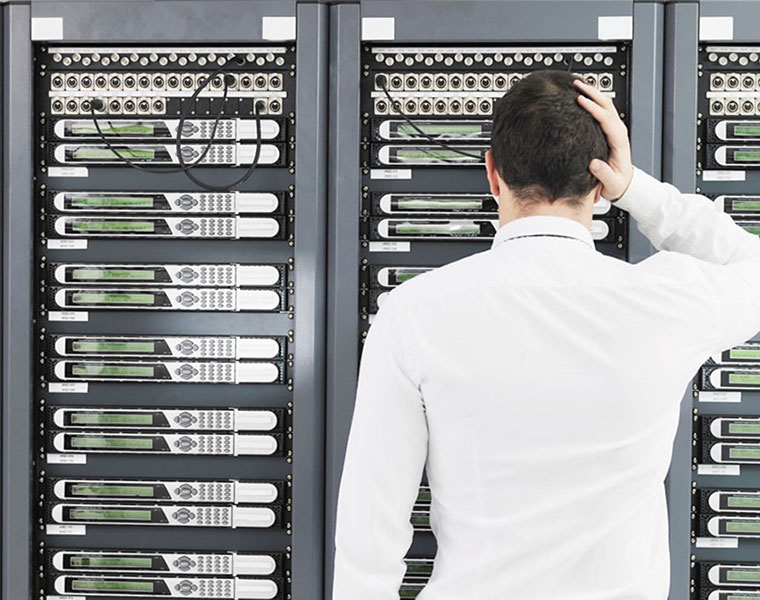 FAQ's
Which server models will you accept?
If you want to sell a bulk order of servers with different models and brands, we buy all types of server models and provide the best return prices. You can also opt for exchanging with new or upgraded equipment. 
Do you buy EOL and broken servers too?
Yes, you can sell End of Life and broken servers and get access to the best values. We strive to provide efficient buyback strategies for generating maximum profits for your used servers. You can save depreciation costs too. 
How will you estimate the return price?
Once our professionals verify your sold equipment, we estimate the prices based on the equipment condition, number of years used, model, etc. We offer the best prices based on the current market value compared to other competitive vendors. 
What are the available payment options? Will you pay prior or after the process?
We are providing all online payment transactions or other transfers. After you approve our quote, we immediately make the payment without any delay. But, you should make sure that you provide valid details for processing the payment. 
Do you charge extra for on-site pickup?
No, we don't take any extra charges for server pickup. Our team will safely be packed and transport the servers safely to our warehouses. The smooth and free pickup is provided as we tied up with the best delivery providers.
What is your return buying policy?
Our team will handle the entire buyback program, including collecting the server for the evaluation and recycling process. The buyback program is simple and trouble-free. You have to submit the list of equipment, and we will handle the remaining steps.