Do you have end of life servers at your workplace that are not working up to your expectations? Are you letting them lie in one corner or planning to dispose them? As servers are very expensive, it would not be a great choice to leave them aside. So, what are you going to do with your servers? We from IT pickup are here to help you in this matter. We are certified and experienced in collecting such end of life servers and either recycle them or dispose them in an eco friendly manner. Once you communicate with us, we will stay by your side and guide you in every step, until the shipping of the servers to our warehouse.
Easy and Safe Buyback Process
We from IT pick up have an exclusive buy back process that will help us carry the procedure smoothly. If you are interested in working with us, you can contact us immediately. Initially, you will have to tell us a little about the servers that are present with you. Once we get the knowledge about the products that are with you, we will proceed forward. Our buy back process is safe and efficient for any kind of customer. Through IT pickup you can dispose all your old servers and replace them with brand new ones for very less prices, which otherwise would cost you a huge amount. By replacing your servers, you can improvise the performance of your company. We also provide you with data destruction services that will safely destroy all your data.
Provide the Equipment List
When you contact us for the buy back process, we will ask you to send us the list of information about the servers present with you. You will have to follow certain criteria while providing us with the information. These include, How old are your servers? What condition the servers are in? This will help us get an idea of the kinds of servers present with you.
Once we go through the list given by you, we will send engineers to your site. Our technical experts will perform a thorough analysis and assessment of your equipment and cross check all the equipment. They will evaluate all your servers and note down the status of each server.
Schedule Pickup
Lectus urna duis convallis convallis tellus. Metus dictum at tempor commodo ullamcorper a. Potenti nullam ac tortor vitae purus faucibus. Massa ultricies mi quis hendrerit dolor magna eget.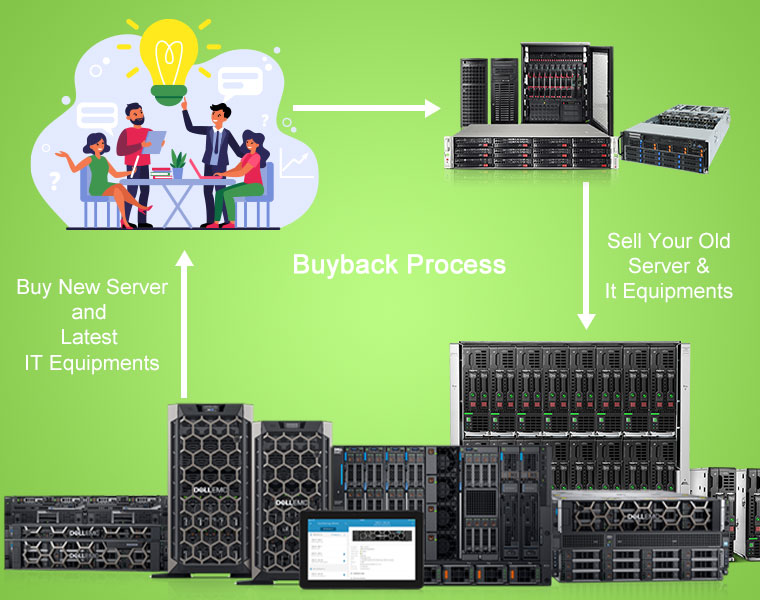 After the assessment and verification of your equipment properties, we calculate and provide you with a detailed report on the market value of your hardware assets. Keeping the condition of the servers in mind, we will propose you with a quotation. If you are happy with the quotation provided by us, we will proceed forward.
After we are sorted with the proposal, we will go further to the payment process. If you have opted to take money without exchanging for new equipment, we will make the payment immediately. The payment will be in the form of cash/cheque or online payment mode. We can choose whatever is comfortable for you.
Are you worried about how to ship your equipment? You need not to worry about it. We send our team to pack the servers safely and shift them to our respective warehouse. We do not charge anything for the shipping process.
Once we take all the equipment from you, we will sort them accordingly. If any materials from the servers are meant to be disposed, we will immediately dispose them. We do not harm the environment, in any way while disposing the materials. We will dispose them in an eco friendly manner.
Schedule Pickup
FOR OLD EQUIPMENT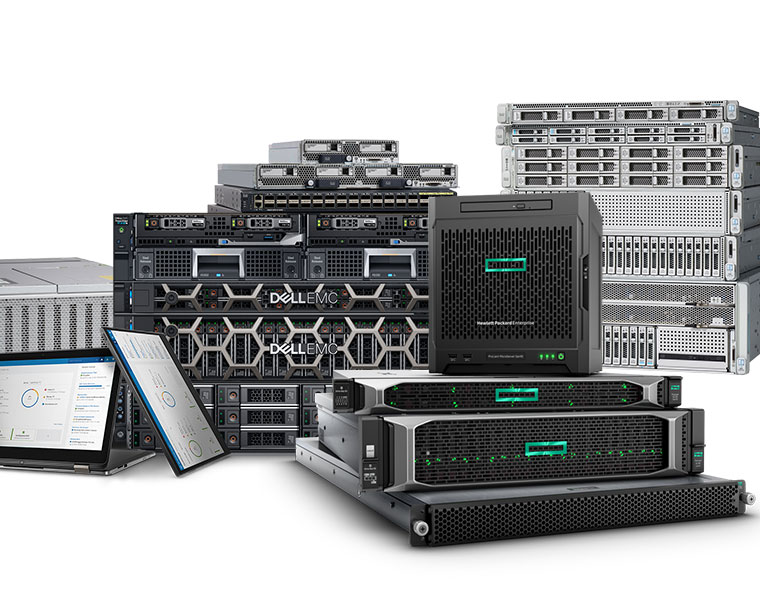 FAQ's
How often do you buy back?
IT Pickup is a company that values your time and money. Our team can manage the entire buyback process, from the evaluation to pick up of your servers and recycling. Please provide all details regarding the servers you are selling.
How do used or EOL Servers benefit your business?
We purchase EOL or used servers and process them into recycling. Our specialist team extracts valuable materials like iron, steel, etc., and uses them to make refurbished servers. Dispose of the unused assets by following eco-friendly measures.
Do You Charge for shipping? Does the charge vary from place to place?
No, you don't need to pay extra charges for shipping. We come to your site and safely pack the servers by our support team. We transport the packed servers to our warehouses without any physical damages.
What services do you provide other than server buyback?
In addition to the server buyback, we offer other services like IT hardware buyback, Datacenter buyback, sell used laptops, sell used spares, data destruction services, IT asset management and disposal, EPR services, and data center decommissioning.