IT HARDWARE BUYBACK AHMEDABAD
Have you upgraded your IT hardware to bring in new technology and have got a stockpile of dispensable equipment? Do you want to make good returns on the remaining value of these unused laptops, servers, workstations, desktops, printers, networking tools, and peripherals, etc.? instead of just storing them and wasting space or throwing them in waste, sell the surplus used equipment to us. ITPickup is one of the leading IT hardware buyback service providers in Ahmedabad.
We buy all kinds of used or unused surplus IT hardware from you and ensure that you get the highest possible value for the equipment. We also offer new equipment if you wish to purchase from us. This way, you can capitalize on the old equipment to buy new hardware and gain cost and investment benefits.
Sell Excess Used IT Hardware for Monetary Benefits
Companies upgrade or change their IT infrastructure in the gap of 2-3 years to accommodate the new technologies in their business fields. This leaves them with a bulk of old and used equipment, and sometimes even over-ordered new ones. You would not want these assets to end up in waste and harm the environment. You would also not want to spend too much on replacing the old equipment. By selling equipment in our buyback program, you can unlock your hardware's residual value and scale up the monetary returns on them. There is no set type or quantity of IT assets, and we buy all types in bulk quantities. We ensure to give the best all-inclusive buyback value of your assets. We take care of everything in our buyback plan, and you need not do anything separately or spend extra anywhere. We also arrange for the collection or transportation of IT assets across Ahmedabad.
Schedule Pickup
If you have any questions or queries about IT equipment buyback services, feel free to contact us by Telephone, Email, or Requesting a Quote. We'll be happy to assist you.
Quick and Easy BuyBack Process
You don't have to worry about your bulk used IT hardware products and the costs involved in their storage anymore. ITPickup in Ahmedabad handles the process starting from the collection and evaluation of assets to recover their remaining value to logistics, secure data destruction, disposition, and recycling. Our process is simple, quick, and hassle-free, where your participation is limited to submitting your list of assets to us; we take care of the rest. We have transparent procedures and policies.
You don't need to give your valuable time of business to us, just submit the list of your IT hardware through our website or talk to our consultant. You need to specify the types of assets like computers, workstations, servers, drives, processors, or network equipment you want to sell. Besides that, mentioning their serial numbers, brands, dates of purchase, quantities, and speed of processors will be required.
Specify the list of IT Equipment

After receiving your hardware equipment list, our technical experts will perform a thorough analysis and assessment of your equipment. We inspect and test all the products you want to sell or trade. Their current market value is assessed, considering their brands, how old they are and how they function.
We do a rigorous assessment and evaluation of your assets so that we can provide you the best possible of their residual value. Our technicians will also visit your office premises for on-site verification. They will examine the listed assets physically and cross-reference those with the list you provided. This enables us to verify the exact condition of the assets according to their age.
With an evaluation and on-site verification of your assets, we measure their marketability and provide you a comprehensive report with the market value of the hardware assets and an official proposal for your approval. We are ready for the next stage of the buyback process once you accept our quotation regarding the valuation of the assets.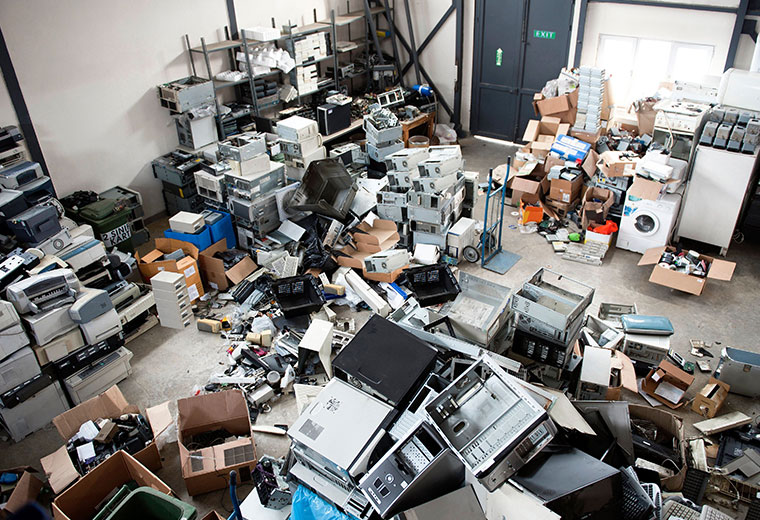 Our objective is to bring you the maximum value for your excess used IT equipment. All the stages in our buyback process are really quick. We ensure prompt and on-time payments once everything is finalized after you have accepted our proposal of valuation.
Safe Packing and Shipping
We give prime importance to your business and needs. We make sure that your assets are safely transferred to our location. We arrange for the packing of your IT assets at your premises. We use the best packaging material, specifically suiting to each product. We also do box and container packing. After completing the packing and all the paperwork, we ship all your assets in dedicated vehicles for extra security.
We guarantee that your data is safe during the whole process. We ensure the documentation for any asset that you used as a medium of data storage. We completely eradicate all your data using the degaussing process so that no sensitive information is left on any of the devices or parts. You receive a certificate of data destruction upon completion of the safe disposal of data.
Schedule Pickup
FOR OLD EQUIPMENT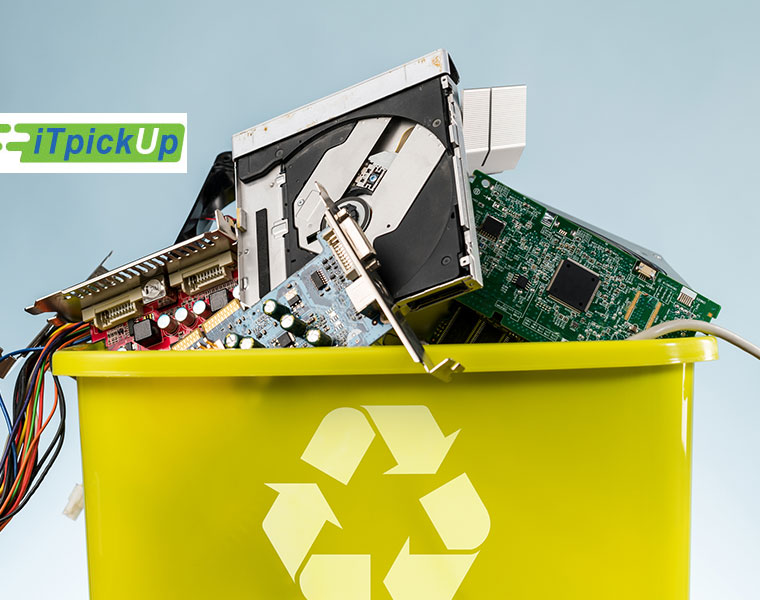 FAQ's
Do you buy the damaged hardware too?
We buy damaged hardware and offer reasonable prices for your assets. We will buy any type of hardware, regardless of brand or age. We will accept the hardware and pay you according to its condition.
What is your privacy policy?
As IT Pickup is a certified e-waste recycling company, we assure you that the data destruction process should be safe and secure. Our specialists remove all data from hard drives without access by third parties to avoid data leakage.
How quickly can I get a quote? What information will you require?
After accomplishing on-site evaluation by our experienced engineers, we prepare a quote instantly without any delay. We consider your hardware age, operating condition, model, brand, etc., to determine the buyback prices and send the quotation for your approval.
Which payment methods do you accept?
We offer all online payment transaction methods, cash or cheque for making immediate credits. No worries about getting paid as we start processing the payments once you approve the proposed quotation. Please ensure that the provided details should be valid.