Data Center Decommissioning
Does your data center need a little makeover? Need assistance to demolish and rebuild your data centers? ITPickUp offers excellent data center decommissioning services that aim to securely tear down your data center and destroy every byte of data using sophisticated and certified protocols. Furthermore, we follow eco-friendly practices to decommission your data center and its equipment, ensuring that each of them are either refurbished or recycled for further use. Contact us to know more about our straightforward and inexpensive data center decommissioning services that guarantee 100% data destruction in your data center no matter wherever it resides in India.
Safe Data Wiping & Destruction
Are you worried about your stored data? Cast that fear aside as we allow only authorized technicians to perform the data destruction who take all measures to safely erase your data using highly effective multi-level data wiping and destruction techniques.
Upgrade Your Data Center with Upgraded Equipment
Do you want to upgrade your data center with fewer investments? ITPickUp has multiple decommissioning packages, a few of which involve the DC buyback option that allows users to renew their data centers by upgrading their existing data center equipment.
Systematic Disposition of Retired IT Assets
We follow an organized procedure to take down data centers so that no piece of information is retained that might put your business at stake. We take care of all your retired IT assets by disposing of them beyond repair.
Good Buyback Price for Any Equipment
Worried about the towering prices of DC decommissioning? ITPickUp is very generous with its prices when it comes to data center services. We quote our users with the finest prices that are yet to be seen in the IT market.
Schedule Pickup
If you have any questions or queries about IT equipment buyback services, feel free to contact us by Telephone, Email, or Requesting a Quote. We'll be happy to assist you.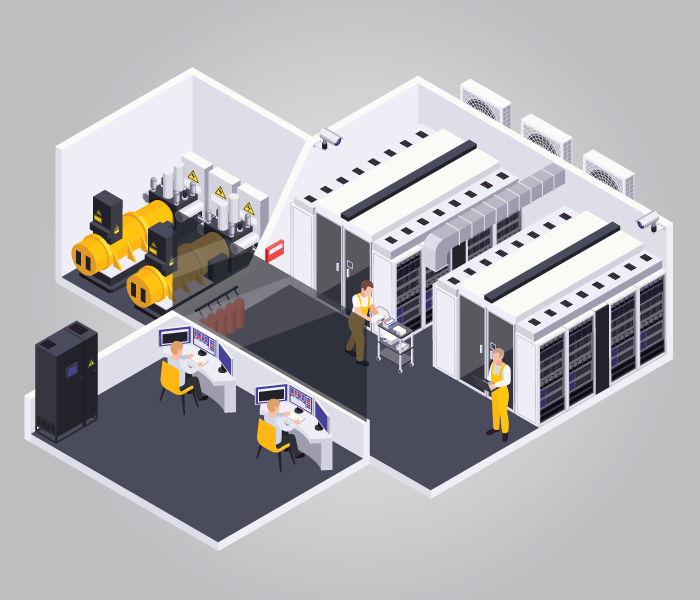 No Scope for Data Leakage
ITPickUp abides by its rules and follows a systematic procedure to dismantle your data center. You can completely rely on us for this purpose as we take complete responsibility to provide clean data destruction with zero scopes for data leakage.
Service Available at Any Data Center
Our data center decommissioning services are extended throughout the country, marking their presence in almost all major cities. Irrespective of the place your data center is situated in, our team performs the DC decommission without leaving any important resources behind.
Schedule Pickup
FOR OLD EQUIPMENT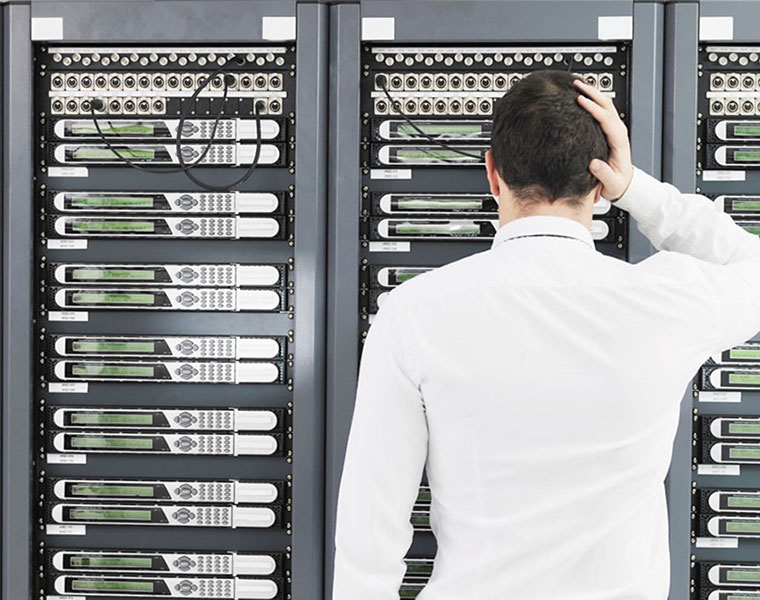 FAQ's
What is data center decommissioning and why is it needed?
Data Center decommissioning means shutting off the computers and servers completely to replace the old hardware with new ones. The old hardware is disposed of/ destroyed in this process. It is needed to maintain data confidentiality in the old hardware. This process also enhances compliance.
What is the data center decommission project plan?
The data center decommissioning project plan is basically a series of steps to be followed while shutting off and disposing of the hardware. It entails removing the hardware, and selling it and/ or disposal of hardware in the data center. While the high-price items can be sold off, less expensive items such as ducts and cables can be either disposed of or recycled.
How to create a data center decommissioning checklist?
To form a checklist, first, write down the scope of work along with the number of hardware to be sold and/ or recycled, then perform a thorough audit, make a detailed plan of action/ implementation, jot down labor requirements and costs, and pack the IT equipment after labeling them. It is also important to make an asset disposal plan and coordinate with vendors for the same.
How would I estimate the data center decommissioning costs?
Once you perform an audit of your data center, you can get to know the Capex and Opex budget estimates. Similarly, you can coordinate with vendors for asset disposal plans and put in a cost against the same.
What role does ItPickup play in supporting data center decommissioning projects?
ItPickup studies your requirements, performs data center audits, and understands the compliance requirements. We provide end-to-end support, right from creating the timeline of the project to handling logistics, budgeting, and operations of your data center commissioning task.
How can a data center decommissioning project make money for me?
The vendor you hire for your data center recommissioning should be able to repurpose and sell your high-value assets. This will help you in making money from your hardware. It is thus important to go for an established vendor who has good market connections.