Are you failing in managing your assets proficiently? Searching for an effective solution to fix undesirable equipment and IT hardware covering your office space? Don't think about it anymore, with our best solutions to asset-related problems. Asset management and disposal is our specialization. With us eliminate IT assets that are not required anymore. With our eco-friendly disposal of IT equipment, get a complete audit report. Regardless of the location, we perform a safe collection across the country with assured rebates on qualified assets.
Eco-Friendly Disposal of IT Equipment
Itpickupstrongly oppose unnecessary waste and consider environmental duties as a serious concern. While removing old IT assets, we make sure to carry e-waste management. Rather than simply dumping it out, we consider reselling, donating, and recycling. Choose us for an easy and quick disposal procedure.
No Need of Hiring Dedicated Manpower
To manage and dispose of unused IT assets, you don't have to hire a dedicated workforce. Instead, we will send our authorized personnel to analyze the assets and categorize them into recycling, reselling categories. After the procedure, we pick and deliver the unwanted assets to the warehouse and recycling centers.
Virtual and Mechanical Data Destruction
Are you concerned about your confidential business data? Well, don't think about it with our secured services. Our experienced personnel ensures that all the virtual data is erased through specialized software. Furthermore, to maintain privacy, we send hard drives through the electromagnetic field erasing process.
Retire Old Assets & Upgrade Hardware
Do you want to upgrade your server with additional storage and memory modules? TO access the expected state-of-the-art performance, you need an upgrade. But what about the existing ones? Well, don't just make it junk. You can easily sell it to us through our speedy procedure and buy the new one with the generated ROI.
Schedule Pickup
If you have any questions or queries about IT equipment buyback services, feel free to contact us by Telephone, Email, or Requesting a Quote. We'll be happy to assist you.
Complete Audit Report to Ensure Traceability
The product expert performs the evaluation process based upon the equipment list. Then a physical evaluation is carried out to know which product is meant to sell and which is meant to recycle. Finally, post the evaluation process, get the proposal and complete the audit report as per the market value and reuse value.
Good Rebates on Qualifying IT Equipment
Our IT disposal procedure is highly transparent. We value your time and money, and after evaluating the assets as per market prices, we offer the best possible procedure. Whether the asset qualifies for recycling or resell, you will get the associate rebated for your asset.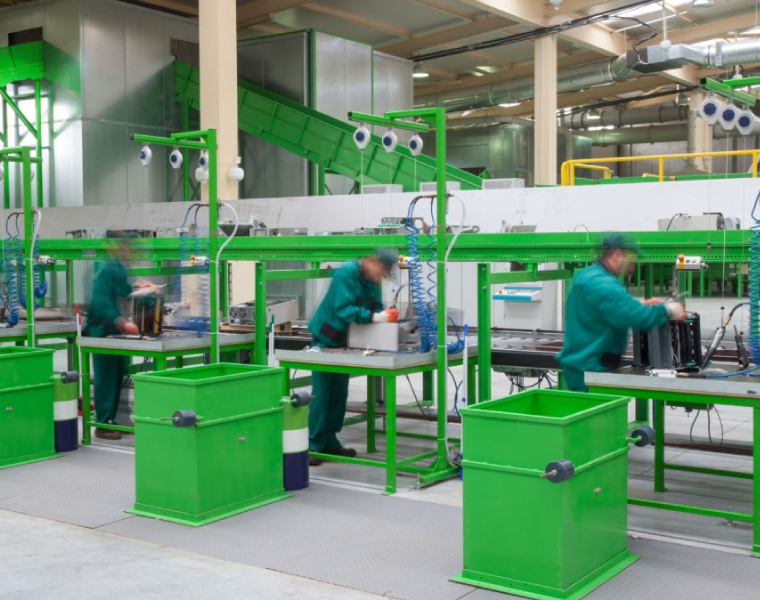 Safe Collection from Any Location in India
Worried about sending your waste equipment to our warehouse? Its not your trouble. We collect the IT assets across the country regardless of the location. Our pickup team ensures that the assets are bought safely to our warehouse without any further damage.
Get a Quote
Schedule Pickup
FOR OLD EQUIPMENT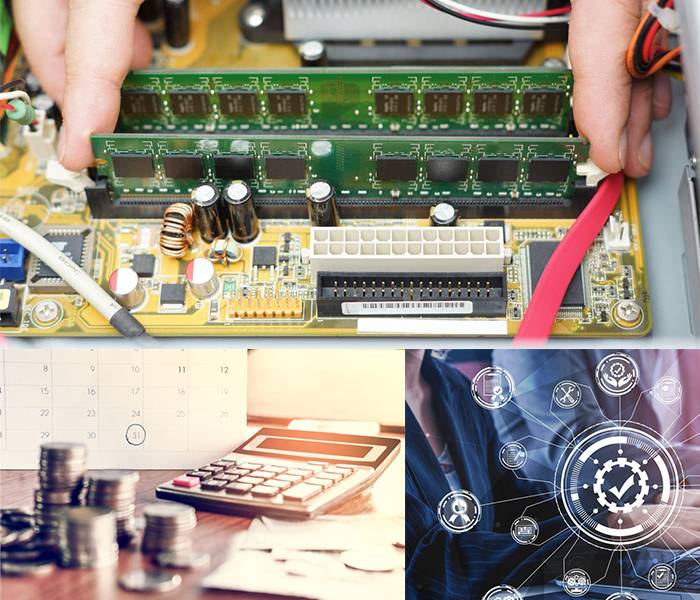 FAQs
Do you buy all kinds of old and unwanted IT equipment?
Yes, we accept all types of old, used, and unwanted IT equipment that is sitting idle in your data center or workspace. We provide IT asset disposal services for various types of end-of-life IT devices such as servers, laptops, switches, routers, and many more.
How can I be sure that all our company's data will be erased from the hard disks?
Under our disposal of IT assets policy, we perform a thorough data erasure process on all the storage drives present on these IT assets. Sophisticated software is used to accomplish this and a detailed report of this will be provided to you.
What risks might improper disposal of IT assets impose?
If secure disposal of IT assets is not performed by a company, there can be several risks such as data breaches where the sensitive company and user data may be leaked. You would also be violating several environmental and industrial regulation laws.
What happens to equipment other than the storage media after disposition?
After the data destruction process, these pieces of equipment will be assessed to see if they are still reusable. Depending on their reusability and residual value, they may be refurbished and sold on the market or they will be recycled in an environmentally friendly way.
What is asset tagging?
Asset tagging helps businesses to keep track of their physical IT assets and equipment with the help of RFID tags, barcodes or GPS trackers. These are silver metallic tags or vinyl labels affixed on these devices for inventory and tracking purposes.
What are the benefits of IT asset disposal?
There are various benefits of IT asset disposal for businesses. They will be–obeying regulatory compliance and ensuring the safety of their sensitive data. It also helps in recovering some asset value and getting an auditable record of a chain of custody.