As companies are caught in the midst of the massive 'e-waste' crisis, it has become crucial for them to effectively address it. The stakeholders must devise a strategy to tackle e-waste challenges. When e waste disposal is not done correctly, it can cause significant environmental damage. As more e-waste accumulates in the landfills, more toxins contaminate the environment. Increased exposure to them leads to elevated risks of fatal diseases.
How can companies gear up to handle e-waste? You can opt to sell e waste online to support your long-term sustainability goals. We provide services to businesses for responsible e-waste disposal, sales, and recycling. We establish mutually beneficial partnerships and safe handling partnerships to tackle your e-waste problems. With us, you can harness the optimal value from existing e waste, while reducing the product's carbon footprint. It's time to level up your e waste recycling efforts, and we will help you achieve this.
Negative Impact of Improper Handling of E-waste
What is e waste? E-waste refers to discarded electronics that consist of hazardous chemicals. Improper handling leads to ineffective disposal. Hence, the various toxic materials in e-waste, including high levels of lead, arsenic, mercury, and cadmium contaminate air, soil, and water. It causes safety hazards and poses threats to public health. Since it takes them longer to decompose, these serious impacts also affect generations to come.
ItPickup's E-waste Management Program with Buyback Scheme
At ItPickup, you can seamlessly sell your e-waste to get maximum ROI. Through our comprehensive e-waste management program with a buyback scheme, we help you get rid of your electronic products that have reached their end-of-life stage. You can search for an 'e waste recycler near me'. You can then select our e-waste recycling services to get fast on-site pickup. Our team of experts adopt proven strategies, to help you in your endeavor to responsibly manage obsolete products.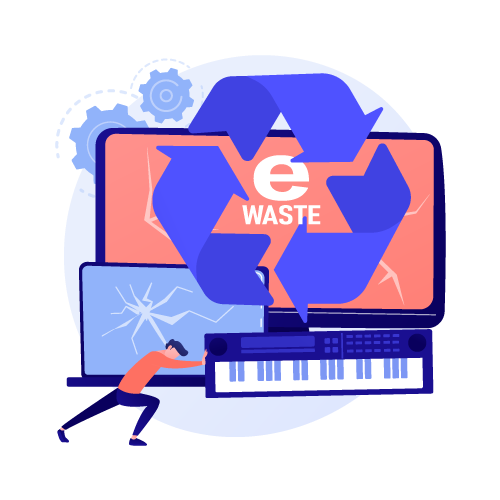 Schedule Pickup
If you have any questions or queries about IT equipment buyback services, feel free to contact us by Telephone, Email, or Requesting a Quote. We'll be happy to assist you.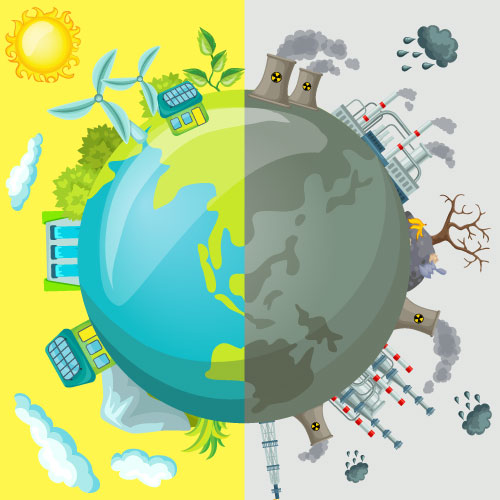 Consultative Services for Management of Recycling
We provide our clients with high-quality e waste management and recycling consulting services. It helps us create tailored plans and strategies to deliver robust solutions. e waste recycling near me Our consultants help you analyze the waste audit, define recycling targets, increase recycling rates, and bring down waste disposal costs. We work hand-in-hand with you, enabling you to focus on growth, productivity, and sustainability.
Role Of CPCB (Central Pollution Control Board)
The CPCB plays a crucial role in abating and controlling various forms of pollution. It collects, collates, and disseminates data for e-waste management strategies. It defines the responsibilities of various stakeholders including manufacturers, consumers, collection centers, and recyclers, among others. It also establishes EPR (Extended Producer Responsibility) policy approach to put the right buyback, reuse, or recycling program into practice.
There are numerous benefits of recycling obsolete electronics. It prevents harmful toxins from entering the ecosystem, thus contributing to environmental and public health protection. It saves space in the ever-growing landfills by reducing the waste amount. Moreover, recycling enables the reuse of items. The use of recycled material in making new products helps to conserve natural resources and energy.
Go online to perform a quick search for 'e-waste recycling near me'. Partner with ItPickup to optimize e-waste management. We help you align with the updated regulations and guidelines and ensure that the e-waste is responsibly handled. With us, you unlock the benefits of efficient e waste management to improve the scope of innovation in your tech infrastructure.
Are you searching for an effective sell e waste near me platform? At ItPickup, we provide comprehensive e-waste recycling services to companies, for all types of electronics. Our experts handle your e-waste at certified facilities while ensuring legal compliance. Get help from our consultants and place your e-waste pickup request with utmost ease. We provide you with the following benefits

Fair Labour
We adopt fair labor standards to protect the interests of our workers. Our objective is to ensure the utmost satisfaction of our workforce to provide you with best-in-class services.

Instant Payment
We instantly pay you for your used electronics and guarantee that you will get the optimal value. We ensure transparency during the process to boost client confidence.

Green Guarantee
Our prime objective is to reduce the environmental impact posed by your e-waste. Thus, we establish practices to ensure safe recycling and effective disposal.

Recycling & Reuse
Our certified recycling plants help convert the e-waste into valuable products. It is converted into raw materials for further use in producing new equipment.
Free Shipping
We provide our clients with free shipping services. We collect e-waste at your source and bring it to our facility entirely free of cost.

Reverse Logistics
Once you decide to sell your e-waste, we take the entire responsibility for the reverse logistics process. We gather and transport large volumes of end-of-life products from your destination for recycling and proper disposal.
Schedule Pickup
FOR OLD EQUIPMENT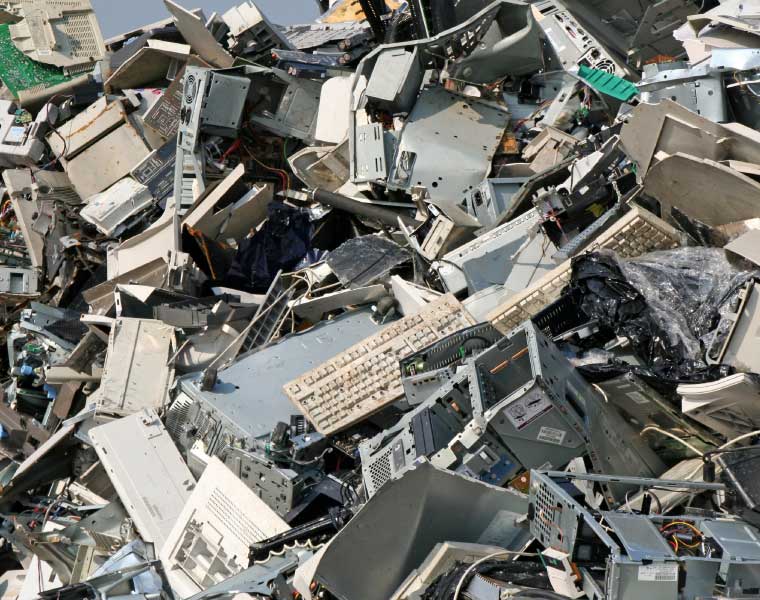 FAQs
Which products qualify as E-waste?
Let's first determine what is e waste. Electronic waste (or e-waste) refers to non-functional or unwanted electronic products. E-waste is any kind of machine, including computers, televisions, monitors, displays, and a wide range of other devices.
How can recycling my outdated computer and/or electronic equipment will help?
E-waste recycling will reduce the amount of space needed in your organization and safeguard the environment from hazardous contamination caused by e-waste. A lot of the parts that make up an electronic product can also be used again, saving energy and resources for internal production.
Why does recycling electronics and equipment cost money?
Why is recycling e waste near me services associated with a cost? To ensure total data deletion and raw material recovery, we just charge a modest amount for a few things in exchange for the effort we put forth to maintain the balance of our ecosystem.
What types of electronic waste fall under the 2016 E-waste (Management) Rules?
The 2016 E-waste Management Rule, which was released by the MoEF and CC, addresses some different e-waste types, including major and minor appliances, computer and telecommunications equipment, lighting devices, electronic tools and toys, medical devices, monitoring devices, and vending machines.
Does e-waste have a cash value?
Yes, this is the best result you can hope for. Every device that has been retired has a decent monetary value. If you possess a sizable collection of undesired technology devices, finding an "e waste disposal near me" service and selling them for money is a smart idea.
What types of E-waste do you recycle?
Get rid of our e-waste looking for the best recycling e waste near me service. At ItPickup, all forms of electronic waste, including workstations, servers, laptops, hard drives, and other parts, are bought back for recycling. Simply give us a call, and we'll take care of the rest.