Data center decommissioning service in Mumbai
Does your data centre require decommissioning to upgrade the infrastructure while protecting sensitive data? You came to the right page because IT Pickup provides simple and quick decommissioning services across Mumbai that destruct your data with an on-site evaluation. We offer a buyback program to update your IT environment with new hardware for improving productivity. Our team removes the hardware from the network connection and wipes the data entirely without any leakage. We dispose of the IT assets in an eco-friendly manner and use improved techniques for restoring the data.
Quick and hassle-free DC decommissioning process
We implement a set of procedures for DC decommissioning to ensure the safe handling of your hardware. Our certified and experienced technicians thoroughly examined and tested the products to establish their functionality, exterior, and components. All DC components will be dismantled after removing data from your hard drives. 
Upgrade your data center with new and modern equipment
Do you have unused IT hardware that is no longer used for your company? IT Pickup is the ideal solution to get rid of such equipment and purchase new products. You can get cash in return by selling your older hardware or upgrading your workplace with a reasonable budget. 
Hardware removal using advanced technologies
IT Pickup has a professional team disconnecting the hardware assets from power and network safely without data loss. Our team ensures the safe removal of hardware by implementing the latest technologies and methodologies. We provide certified reports for the data destruction, from on-site evaluation to disposal of IT assets. 
Secure data wiping with zero scope of data leakage
Planning to sell your e-waste but thinking about stored data? IT Pickup resolves this issue and deletes the data from hard drives before picking up electronics. If you're not satisfied with our data erasure process, the hard drives will destroy while keeping your data safe and secure from leakage. 
Schedule Pickup
If you have any questions or queries about IT equipment buyback services, feel free to contact us by Telephone, Email, or Requesting a Quote. We'll be happy to assist you.
Eco-friendly and safe disposal of retired IT assets
We have a PCB-certified E-waste recycling centre in Mumbai, where the collected IT hardware disposal performs with safe procedures after extracting valuable materials like iron, steel, etc. The disposal of unusable products or assets is wholly processed eco-friendly at IT Pickup without polluting the environment.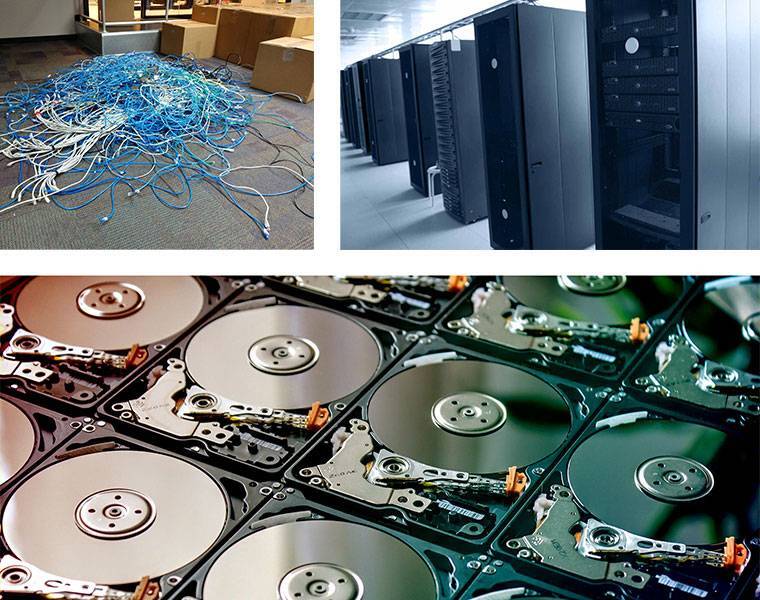 Latest techniques to restore user end sites
IT Pickup coordinates the recovery of your sold assets and ensures that the slated for reuse kept aside safe to be processed at the recycling centre. We use advanced and improved methods for detecting whether the hardware or its parts can be restored or refurbished for repurposes. 
Service available for any data center in Mumbai
IT Pickup provides data decommissioning services available across Mumbai. Our expert team will perform on-site services, including decommissioning of servers or workstations, electronic devices removal, and secure shipping in addition to the professional hard drive shredding. We maintain complete transparency and provide proper data destruction without any extra charges. 
Schedule Pickup
FOR OLD EQUIPMENT