IT HARDWARE BUYBACK IN NEW DELHI
Are you planning to upgrade the IT hardware or deploy the new IT Hardware? Looking for a better buyback solution for disposing your damaged, outdated and used IT hardware in New Delhi? If yes, then ITPickup can come up with best deals to purchase your servers, workstations and networking hardware from major brands among Dell, HP, IBM and Cisco. Our IT hardware buyback services aim to provide better values for your redundant equipment, promising better ROI from your IT assets. Contact us to know the flexible buyback and secure pick-up procedures to help your company turn unused equipment into profitable returns and save the planet from harmful e-wastes.
Best Choice for Greater Returns:
Why gather the e-waste when you can easily earn big bucks on them? Make good money out of the unwanted computers, laptops, workstations, servers, hard drives, processors, cables, server accessories, routers and other IT products as we offer the best market value on buyback prices of your excess, unused and leftover IT hardware. We can confidently say that ITPickup is the only online store in the market that can guarantee you the best returns on the hardware lounging in your office. Our high standard programs ensure our clients to get the greatest returns on their used assets. We buy all sorts of IT equipment and benefit you with the best returns on your investment.

Schedule Pickup
If you have any questions or queries about IT equipment buyback services, feel free to contact us by Telephone, Email, or Requesting a Quote. We'll be happy to assist you.
Accredited e-waste Management:
If you are looking for a company to collect, transport and manage your electronic waste, then IT Pick up can be the best fit you can find in New Delhi as we offer hassle free management of your unwanted IT assets. Our eco-friendly strategies help you get rid of your unused equipment and turn it into resources for future utility. We are accredited for our best reusing and recycling of the used networking and IT equipment.
Easy and Painless BuyBack Process:
Tired of long and exhausting buyback procedures? We understand that. Server Basket follows a simple and painless process that helps you to easily sell your IT hardware. Initial inquiries are dealt by our technicians where we ask you to provide us with a list of details precisely the model, age, brand, quantity and working condition of the equipment you wish to sell. Once verified, we send our engineers for an on-site audit to complete a quick survey to receive their confirmation.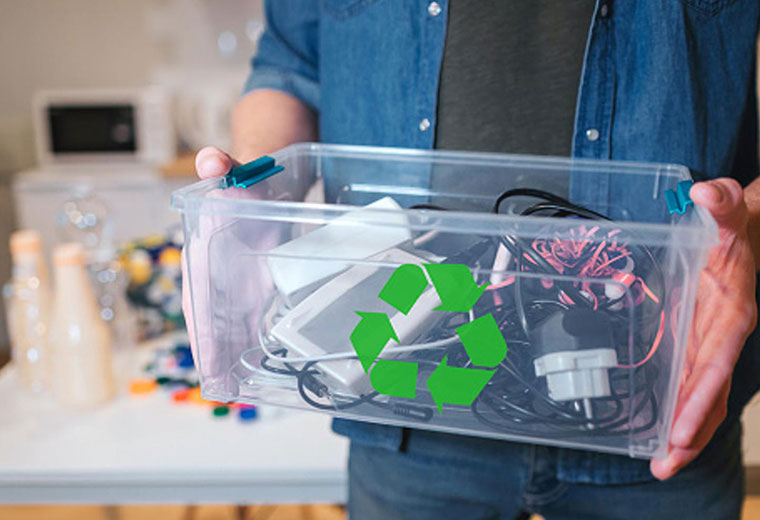 Your IT hardware equipment will be priced based on its condition and prevailing global market demands. Once you are satisfied with the quotation we provide, the order will be raised for purchase. We can either pay you the money, or you can get it transferred as a credit for replacing your equipment as we provide high quality hardware equipment in the market at the best prices
Assured safest packing and pick-up
We offer the safest pick-up services for your IT hardware. We ensure the assets are tightly sealed and are protected from any physical damages during its transportation. We assure secure delivery of the equipment in New Delhi as we have tied up with the best delivery companies whose first priority is safety.
Schedule Pickup
FOR OLD EQUIPMENT