Are you looking for reliable buyers for your used and outdated SAN switches? Do you want to sell obsolete SAN switches through buyback services? Are you searching for exclusive buyers that can invest in your unnecessary SAN switches and can offer the best possible ROI to you? For all such array of solutions, count on our supreme buyback services. Let us know the inventory you are willing to sell, and we will carry out the evaluation process at your office site. Get instant quotations nevertheless of the asset condition. Sell your old SAN switches through our easy and trouble-free buyback process and gain maximum ROI regardless of the brand of SAN switches. 
Sell unwanted or old SAN switches
Do you want to sell unnecessary, old and outdated SAN switches? Are they consuming crucial office space and need instant discard? Sell your obsolete SAN switches to us and generate good rebates to invest in other IT infrastructure upgrades. We buy a range of SAN switches in a minimal period and offer you great returns. Easily get rid of the junk through our hassle-free procedure. 
Quick and simple buyback process
If you don't want to get into a complex, exhausting and time consuming buyback process, then count on us. We understand and prioritize our clients time and thus, carry our quick and simplistic buyback procedure. As soon as we get your inventory list, we send our experts for the evaluation and inspection process, and you avail of instant quotation post the evaluation process. 
Gain maximum returns on any brand
We offer guaranteed maximum ROI on your SAN switches. No matter the current condition of your broad range of switches and which brand they belong to, we buy the entire range of SAN switches and offer you the best possible rebates. If you are planning to generate a good amount from your old switches, then rely on us. We offer assured maximum returns on the outworn, end-of-life and outdated SAN switches. 
Guaranteed highest prices for bulk orders
If you are looking forward to an efficient buyback option for selling SAN switches in bulk, then you are at the most appropriate place. Our experts perform analysis as per the current market trends and develop the best possible deals for your bulk assets. You can avail of guaranteed excessive returns on bulk selling with our best deals across the market. 
Schedule Pickup
If you have any questions or queries about IT equipment buyback services, feel free to contact us by Telephone, Email, or Requesting a Quote. We'll be happy to assist you.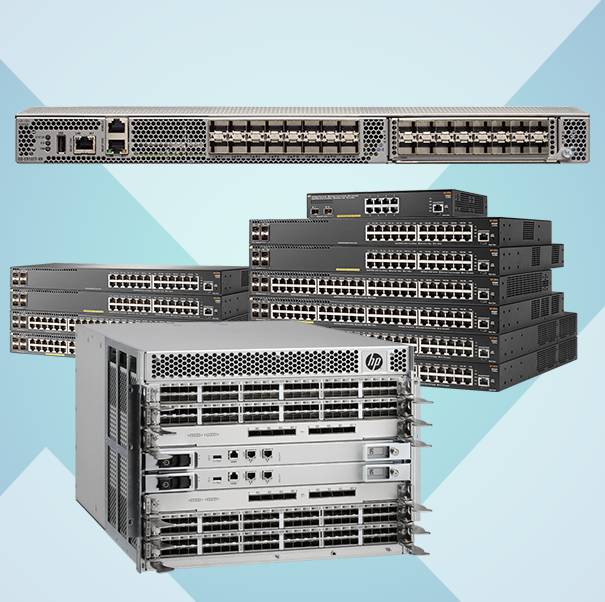 Instant quotation followed by on-site inspection
After receiving the inventory list, we usually send our technicians to your office to physically evaluate and inspect the switches you are willing to sell. After completing the on-site inspection, you get a precise proposal for citing the value of the outdated switches as per the condition and residual value. If you are satisfied with the given proposal, then the further step is carried out. 
Free pickup from any location in India
Please sit back and relax as we arrange all the necessaries including packing, pickup and transportation. We are well associated with the best freight carrier organization to perform free pick up regardless of your location across the country. We carry our secure, safe and prompt pickup services for assured client satisfaction. 
Schedule Pickup
FOR OLD EQUIPMENT