Do you want to replace the unwanted IT equipment with new ones? ITPickup provides a facility for selling used or unused Cisco servers and receives a good amount of money through our secure buyback process. It allows to limit the depreciation costs of hardware and offers reasonable prices for your servers to be sold. We guarantee that the data destruction performs with security to avoid data loss. We approve the instant quote and provide a free pickup service.
Sell used or New Cisco servers
ITPickup provides a buyback program to sell your old server or new servers from the Cisco brand. It gives you cost savings while allowing the supplant of your outdated systems with new and refurbished servers.
Safe and easy buyback process
We offer an easier buyback process, in which ITPickup can purchase your surplus used Cisco servers and provide reasonable costs. You need to place a request on the portal, and we will send our proposal upon agreement.
Avoid depreciation costs & gain returns
You can restrict the depreciation prices for your servers using our buyback process and maximize the ROI by providing the best available costs. We ensure maximum returns on the servers that you wish to replace.
Secure on-site data destruction
We follow a set of procedures for data handling of your old servers. If you haven't done data erasure, our certified technicians will ensure that the stored sensitive data is removed without any third parties.
Schedule Pickup
If you have any questions or queries about IT equipment buyback services, feel free to contact us by Telephone, Email, or Requesting a Quote. We'll be happy to assist you.
Finest buyback prices on all servers
We promise to provide great and appropriate buyback prices for your used servers than the other competitive market deals. The prices depend on the essential details, including server brand, model, operating conditions, number of years used, etc.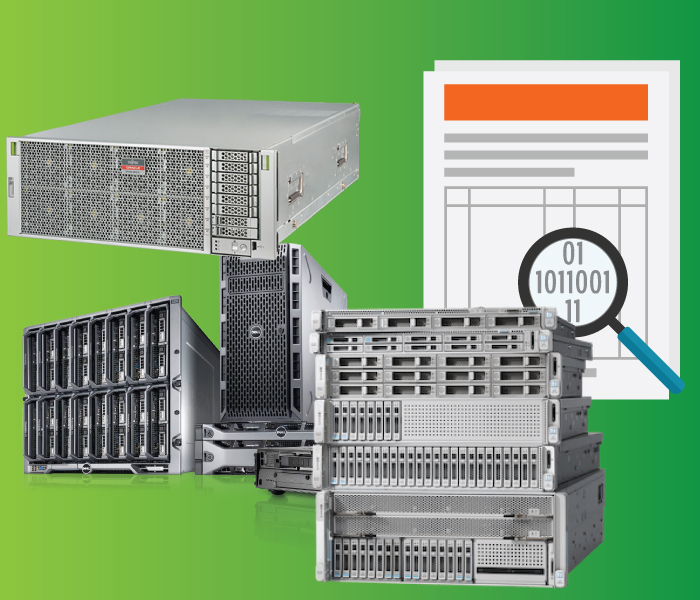 A quotation for your old Cisco server once our technical engineers confirm its value. You can ask for money or exchange it with a new or refurbished server if you agree to the quote.
Free pickup option available
You don't need to spend your valuable time shipping the servers to our warehouses. ITPickup provides a free transportation facility as we have partnered with the best delivery services that guarantee your servers' safety and secure transport.
Schedule Pickup
FOR OLD EQUIPMENT