Tired of moving around your old and end-of-life workstations? Need an authentic platform to sell your HP workstations? Take a look at our HP workstation buyback program, where you can sell your old, obsolete, end-of-life, used, unwanted HP workstations lying around your home or office. You can even exchange these workstations and upgrade to higher configurations. We offer a hassle-free buyback process with an on-site inspection and free pickup services. Contact us to learn more about our simple and sophisticated HP workstation buyback process and monetary benefits with maximum ROI on your HP workstation than any other merchants in India.
No matter whichever HP workstation you want to sell, you can. At ITPickup, we buy all models of HP workstations that include entry, mid-range, and high-level configurations of HP desktop, VR ready, Z series, etc., irrespective of the workstation age.
Trouble-Free buyback process
ITPickup uses a simple, trouble-free buyback process. Users provide the list of HP workstations they want to sell, and our technicians evaluate the cost and provide you a quote. If the quote gets obliged, we process buyback without further ado.
Maximum returns on all models
Planning to bag better returns out of your unwanted HP workstations? ITPickup has hired a team of the finest analysts who will keep tabs on the current market trends to avail our users with the best returns on their workstations.
100% guaranteed data destruction
Worried about your stored data? Don't mull over it. We take care of that too. ITPickup uses safe and advanced technologies to erase your data from the workstation. Upon data destruction, we will provide a certificate of erasure without delay.
Schedule Pickup
If you have any questions or queries about IT equipment buyback services, feel free to contact us by Telephone, Email, or Requesting a Quote. We'll be happy to assist you.
On-premise analysis by expert technicians
Analyzing the condition of the workstation you wish to sell is a mandatory procedure for every buyback. ITPickup makes it easy for you. Our expert technicians will perform the HP workstation inspection on-site in your presence without disturbing your workflows.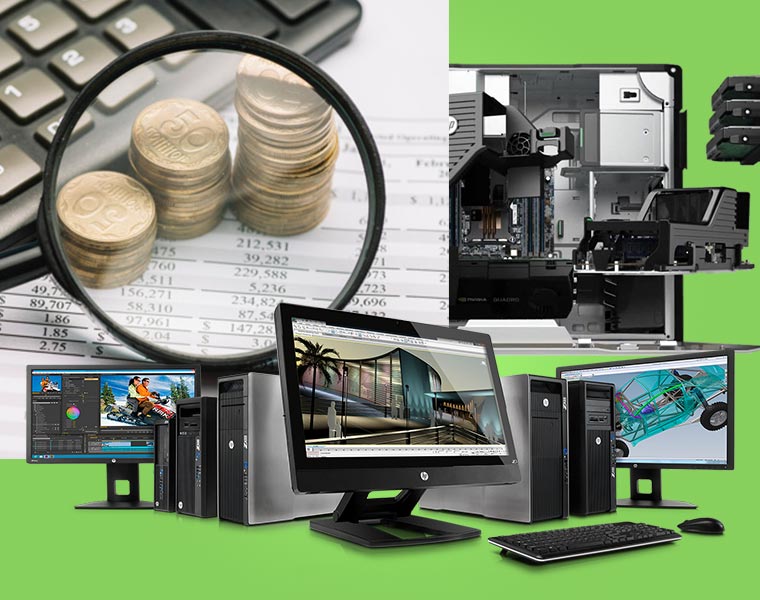 Cut back hardware depreciation costs
Why pile up your old HP workstations that lost their value while you can sell them and avoid the depreciation costs? ITPickup offers buyback solutions to its customers. These HP workstations will be stored in our warehouses for future use.
Free Pickup from any place in India
ITPickup provides free of cost pickup services from any place in India. Our tie-ups with reliable top freight carrier agents will securely pack, seal, and pick up your HP workstation from the location you prefer on the scheduled pickup day.
Schedule Pickup
FOR OLD EQUIPMENT