Are you looking for the best dealers to sell or replace your obsolete hardware? IT Pickup buys old servers from the HP brand with all configurations and provides appropriate value to the sold servers. You can access maximized returns through our server buyback program than the other competitive markets. It completely overcomes the cost of unused IT hardware and gives good savings. We offer a pick-up service at your doorstep without any additional costs.
Sell Your HP Older Servers
Do you have a plan to shut down your company and sell the used servers to get back some amount of your investment? IT Pickup is the ideal solution to sell HP servers and obtain reasonable prices.
Send us list of HP Server
If you want to sell your old HP servers, you need to send a list of systems with essential data, including the serial numbers, operating conditions, purchase dates, etc. We will decide the prices based on the provided details.
Maximizing the return on investment
Our server buyback solutions assure to provide the best and reasonable prices for your used servers. You can gain greater returns despite the number of servers you wish to sell or replace with new or refurbished servers.
Avoid The Cost of Storing Unused Equipment
Don't want to keep the old or unused servers and waste the available space. You can opt for our buyback program that helps to overcome the storing costs for your unused IT hardware and gain maximum returns.
Schedule Pickup
If you have any questions or queries about IT equipment buyback services, feel free to contact us by Telephone, Email, or Requesting a Quote. We'll be happy to assist you.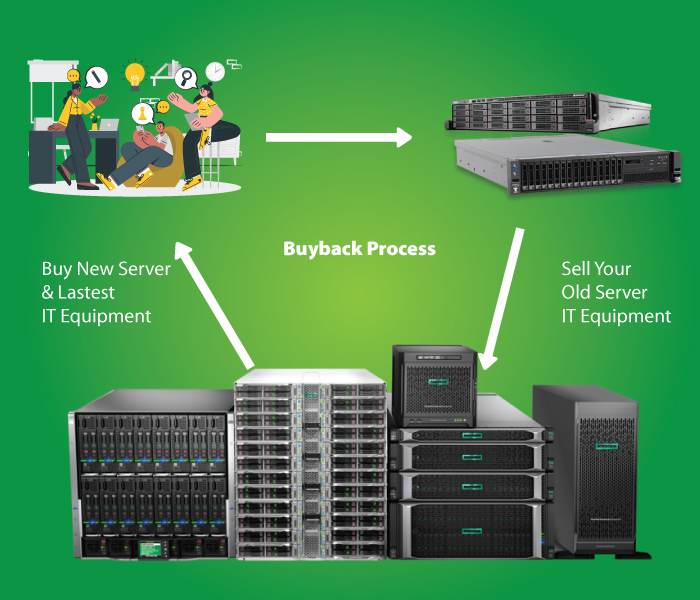 Get the highest price in the industry
We provide excellent prices for your older HP servers compared to other competitive providers. You will also get access to the best deals for bulk orders of HP servers or exchange them with new and upgraded servers.
IT Pickup offers the safest pickup services for your HP servers. We assure you that the products are protected from physical damages. You don't have to pay a single penny to ship the IT hardware to our warehouses.
Schedule Pickup
FOR OLD EQUIPMENT