Do you have any used routers and switches and want to earn some amount of your initial investments? ITpickUp provides the best buyback program to sell any brand of routers such as Cisco, IBM, and HP and gain reasonable values. We offer maximum returns by purchasing unwanted routers. You can exchange with new advanced routers and save depreciation costs on hardware. In addition, we release a quote and provide a free pick up service anywhere in India.
Sell Old Routers of Any Brand
If you want to sell old or used routers, you came to the right place as ITpickUp buys different routers like IBM, Cisco, HP, Intel, etc. We provide fair market values for the routers that are being sold.

We offer a comprehensive buyback program to purchase old or outdated routers instead of creating e-waste. After asset valuation, you can get some cash in return while reducing the negative impact on the environment with our safe disposal process. 
Generate Returns from Unwanted Routers
When you sell used or older routers, you can receive cash or credit that helps to recover a significant portion of initial costs on purchasing new IT products. Additionally, we ensure providing the best returns for your sold routers. 
Schedule Pickup
If you have any questions or queries about IT equipment buyback services, feel free to contact us by Telephone, Email, or Requesting a Quote. We'll be happy to assist you.
Exchange & Get Advanced Routers
The organizations should be competitive and sustain growth demands. You can replace obsolete routers with new or upgraded routers to meet specific demanding needs in your business. It decreases the investment costs to create a new IT environment.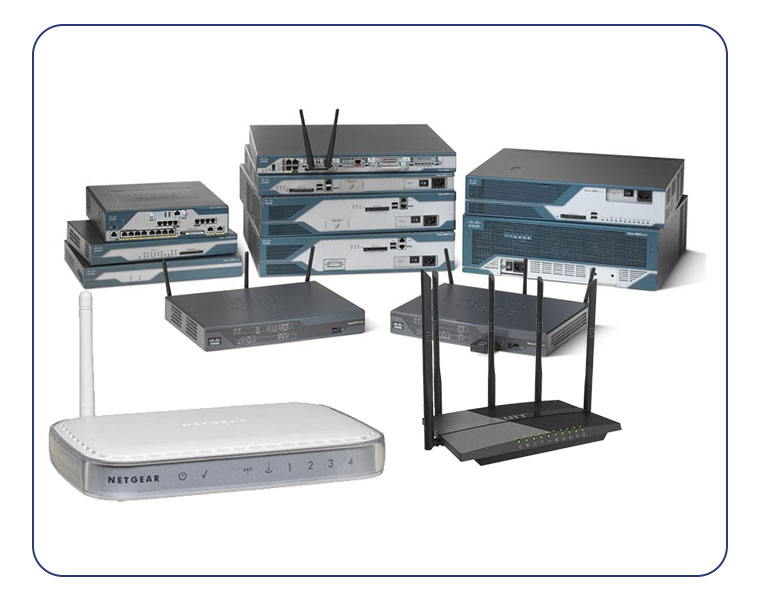 Save IT Hardware Depreciation Costs
The depreciation prices of your hardware can be avoided with our buyback process. It eliminates maintaining old IT assets and saves your money to help buy fresh products that foster employees' focus on work with renovated IT structure. 
Doorstep Pick from Anywhere Across India
Estimated Quote with High Price
Based on the condition and market demands, we estimate the prices for routers once our engineers completed a quick survey about them. Accordingly, we make a quote using the provided details of the model, age, quality, quantity, etc. 
Schedule Pickup
FOR OLD EQUIPMENT