Searching for an authentic platform that should provide a great value to unwanted or unused equipment occupying your Data Center? We from IT Pickup provide excellent returns for your older hardware using our easier buyback program. We buy all brands and models of servers, workstations, laptops, or desktops and offer the best buyback prices that can be used as investment costs for improving the Data Center infrastructure. By selling your equipment, you can restrict the depreciation costs. Our team will remove your data from servers safely and provide an instant quotation. You can avail of a pickup service without extra costs.
Gain returns by selling outdated equipment
We offer the most reasonable buyback prices for your older Data Center equipment. You will gain maximum returns and capital to invest in the resources to enhance your data center performance. You can sell your equipment, including servers, desktops, laptops, or workstations with any brand and model. 
Simple and hassle-free buyback process
At IT Pickup, we provide a simple buyback program to earn a good amount of money by selling your outdated hardware. We ensure an efficient process to sell your Data Center servers without any delays. You can get the best prices for all kinds of brands and models of equipment. 
End hardware depreciation costs
Why do you waste your Data Center space with obsolete or used hardware and invest in maintenance costs? You can avoid depreciation costs and save space by selling unwanted equipment and receiving monetary returns through our buyback process. It helps to invest in renovating or renewing your IT infrastructure. 
Exchange and advance to better infrastructure
Do you have a plan to improve your Data Center infrastructure with new or fresh hardware? IT Pickup is the best destination to replace your old equipment with new products and create an advanced IT environment that fosters your employees to focus more on achieving business goals effectively. 
Schedule Pickup
If you have any questions or queries about IT equipment buyback services, feel free to contact us by Telephone, Email, or Requesting a Quote. We'll be happy to assist you.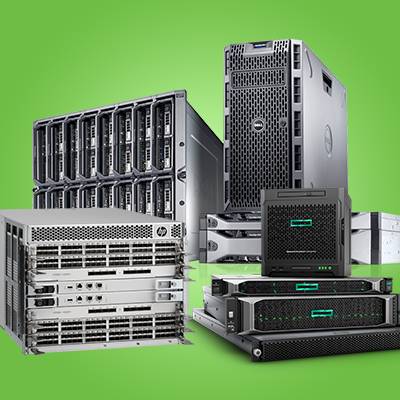 Safe & secure on-site data destruction
We assure data security as our data specialists' team use advanced protocols and technologies while erasing your data from hard drives or servers. The data destruction process will perform at your site safely without a trace by third parties. We provide a data destruction certification for credibility. 
Quick quotation by expert evaluation team
Our technical team will evaluate the hardware at your premises to know the working conditions of Data Center servers. We propose a quotation immediately by analyzing the equipment based on their brands, models, configurations, operating mode, etc. The quote includes the pricing details of sold hardware. 
Free pickup option available
You need not search for hassle-free pickup services because IT Pickup offers a pickup service without additional charges. Our team safely packaging your Data Center hardware and ship them to the warehouses without any damages. We pick up your equipment at your doorstep no matter wherever you live in Pune.
Schedule Pickup
FOR OLD EQUIPMENT