Hard Drive Shredding Services
In today's digitized world, data is paramount in any organization's workflow. Maintaining confidentiality of this data is highly imperative, especially in case of sensitive information. Since the data at large centers is often stored in hardware such as hard drives, and other storage media, a heavy duty shredding machine is the right choice to destroy these media devices. When you cannot afford to have your data transported out of the data center for confidentiality purposes, onsite hard drive shredding becomes your answer.
ItPickup offers safe and secure shredding services for your hard drives wherein machines with tremendous capacity are used to employ force and destroy hard drives into small pieces. Since we live in an era where technology and information is available in abundance, it is very crucial to dispose of this information in a responsible manner with utmost safety. And that's what we do.
Hard Drive Shredding Services for Large Offices and Data Centers
Computer hard drive shredding becomes vital at data centers and large-scale organizational offices being home to huge amounts of data often stored on hard drives. Our shredding experts will come in their machinery and shred your hard drives at your location. This saves much time, cost and effort, limiting access of sensitive data to outsiders.
Destruction of All Types of Drives
ITPickup specializes in destruction of all types of drives–HDDs, SSDs, CDs, DVDs, backup tapes, etc. Our hard drive shredding cost is the most competitive in the market. We offer a comprehensive package to destroy all types of hard drives, rest assured you will get end-to-end shredding services from us.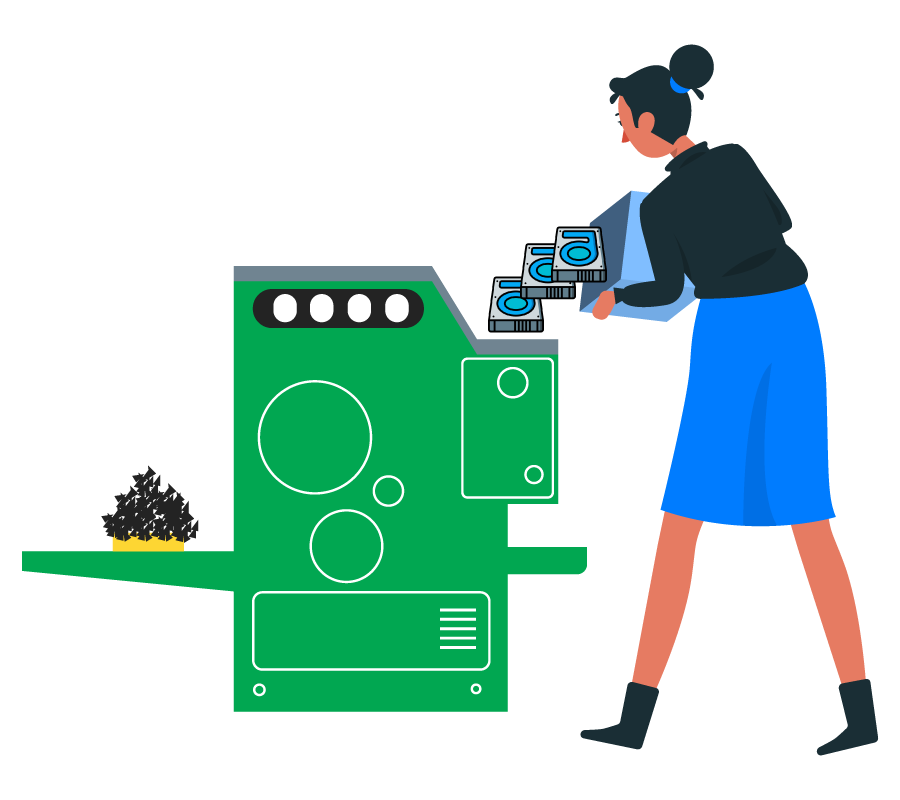 Schedule Pickup
If you have any questions or queries about IT equipment buyback services, feel free to contact us by Telephone, Email, or Requesting a Quote. We'll be happy to assist you.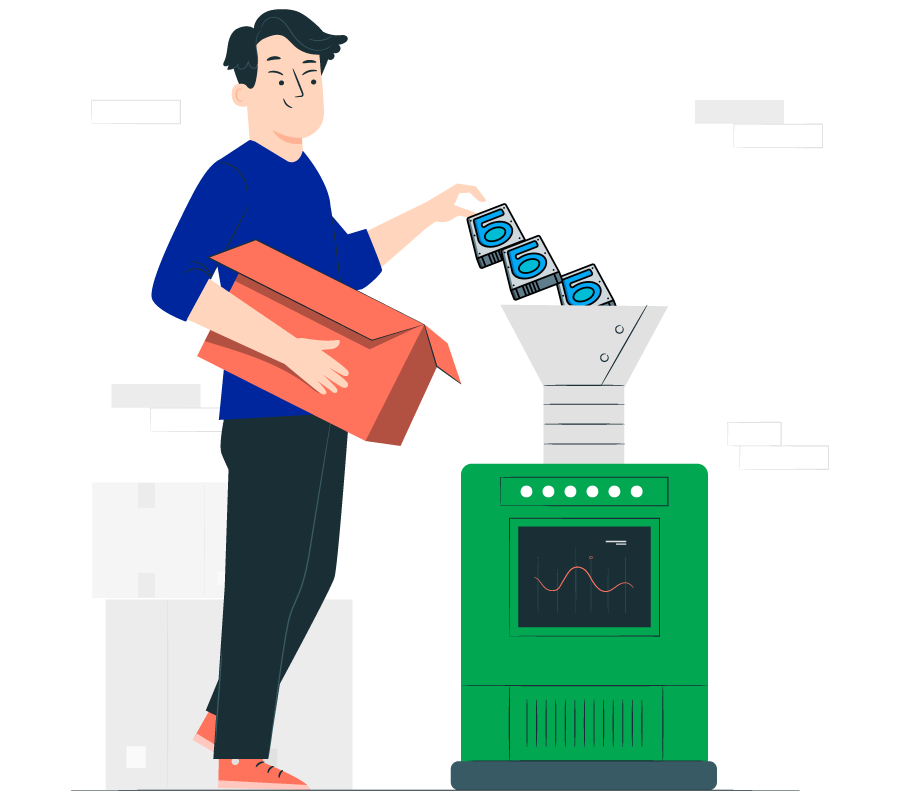 Shredding of Hard Drives in Bulk
If you do not plan on reusing or selling the hard drive media, we will shred it to the smallest of the particles to ensure that it cannot be reconstructed. Bulk shredding on hard drives is performed with the help of heavy duty machinery, with complete visibility and transparency.
Monitoring the Destruction Process
Being present during computer hard drive shredding is a client requirement in many cases. We facilitate this via onsite hard drive shredding service or we provide web camera access to the you so that you can watch the shredding process being conducted at our facility.
Secure and Reliable Data Destruction
It is important to take into account the security and reliability of data destruction while shredding hard drives. Our service ensures this at every step of the process. After all, your sensitive information needs to be disposed of in a safe manner once you have taken the necessary backup.
Media Destruction Compliant with Privacy Laws
We adhere to all existing privacy laws and ethics to maintain data integrity and confidentiality while offering onsite hard drive shredding or even during media destruction at our own center. It helps us in mitigating risks and ensuring your information is destroyed, and the hard drives are destructed completely to avoid any breach of privacy.
Schedule Pickup
FOR OLD EQUIPMENT