EPR Services
Dispose of your e-waste in a responsible manner, without harming the environment.
Do you belong to manufacturing industry or are a bulk producer or consumer of electronic or electrical equipment? Then, according to the existing environmental policies and rules, you are accountable to manage your e-waste and handlings after their end-of-life stage. It is your extended producer responsibility (EPR) as a producer of electrical or electronic producer to channelize your e-waste and ensure its management in a way which does not harm the environment. You will need to take permission from the pollution control board of your state to collect, store, and dispose of the e-waste. It is a long process involving different stages. But we are there to help you with our exclusive EPR services to dispose of e-waste in a socially and environmentally responsible way. We take care of every step right from documentation work to recycling and all the other processes that will get you EPR authorization from both State and Central Pollution Control Board (CPCB). We will facilitate the collection, transportation, storage, recycling, and dismantling of your e-waste in authorized centers, in line with the current e-waste management rules

Your search for a producer responsibility company that can assist in managing your EPR in India ends with ITPickUp's EPR services. We will help you in achieving your EPR goals and receive the EPR authorization from the concerned state as well as central departments. Being a certified e-waste management company, we provide full range of EPR services. We will assist you with all the documentation required to obtain the EPR authorization from the State Pollution Control Board (SPCB), maintain records of all the e-waste collected, dismantled and sent to an authorized recycler. We will make the records available to SPCB and CPCB for audit and inspection. Our experts will help you file annual returns to the SPCB. Our EPR Services help producers to reach their e-waste collection targets. Our team of experienced professionals will assist you with the right EPR solutions that are goal-driven and environment friendly.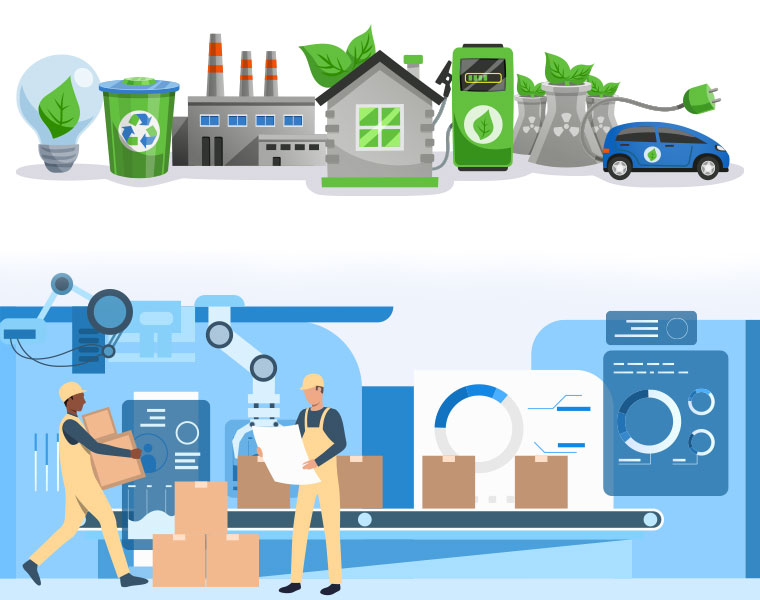 Our EPR services are pursuant to the global objective to shrink the damage that inappropriate disposal of electronic products can result in. We have partnerships with major brands and producer responsibility organizations (PROs) to help them in proper planning and structuring of the e-waste management process. We also impart knowledge about how improper disposal of e-waste can affect the environment. The electronic waste consists of different harmful pollutants that would cause immense damage to the planet and health of its beings if not managed properly. Key part of our EPR services is to ensure that the best practices are followed in e-waste handling and management. We provide EPR services to producers across India. Visit IT Pick Up website for more details or talk to our EPR consultant to understand the process we follow in getting the EPR authorization.
Schedule Pickup
FOR OLD EQUIPMENT