Searching for an ideal platform to sell your outdated or used servers occupied at your company in Abu Dhabi? Yes, you came to the right page because we buy all your old servers with any brand, including Cisco, HP, IBM, Dell, etc. and receive a good amount of money according to their conditions, age, and model. You can enjoy remarkable returns on the sold equipment through our buyback program and purchase upgraded servers to advance your infrastructure. It helps to overcome the depreciation costs on unused hardware. We perform safe data destruction to erase all data from hard drives, and an instant quote proposed after evaluating hardware. Free pickup service available across Abu Dhabi.
Sell used servers of any brand
We buy your old or unused servers with all brands like IBM, Dell, HP, Cisco, etc. and provide the best buyback prices based on market demands. By selling obsolete servers, some space will save your IT infrastructure and purchase new products to improve your business productivity. 
Good returns on Old/EOL servers
Do you have End-Of-Life or older servers that require maintenance costs and occupy space in your enterprise? You can sell them at IT Pickup and earn good returns on sold servers no matter their brands and models. The buyback returns can be used as investment costs for creating new infrastructure. 
Sell now & save depreciation costs
We help you to avoid depreciation costs on your outdated servers by purchasing them and providing reasonable prices for your sold servers. We purchase all servers with any model and brand to restrict depreciation costs for your older hardware. You can use the saved amount for investing in new servers. 
Exchange & upgrade to high-end servers
Looking for replacement of your old equipment with new advanced servers to renovate your enterprise infrastructure? IT Pickup is the best destination for exchanging used servers with new or fresh products and upgrading the servers with improved configuration to meet business goals without compromising efficiency. 
Schedule Pickup
If you have any questions or queries about IT equipment buyback services, feel free to contact us by Telephone, Email, or Requesting a Quote. We'll be happy to assist you.
Safe and secure data destruction
We follow a set of procedures for data destruction of your hardware and ensure that the process should be safe and secure without involving any third parties. Our team will erase the data permanently using advanced technologies and record the entire process of destruction for your data safety.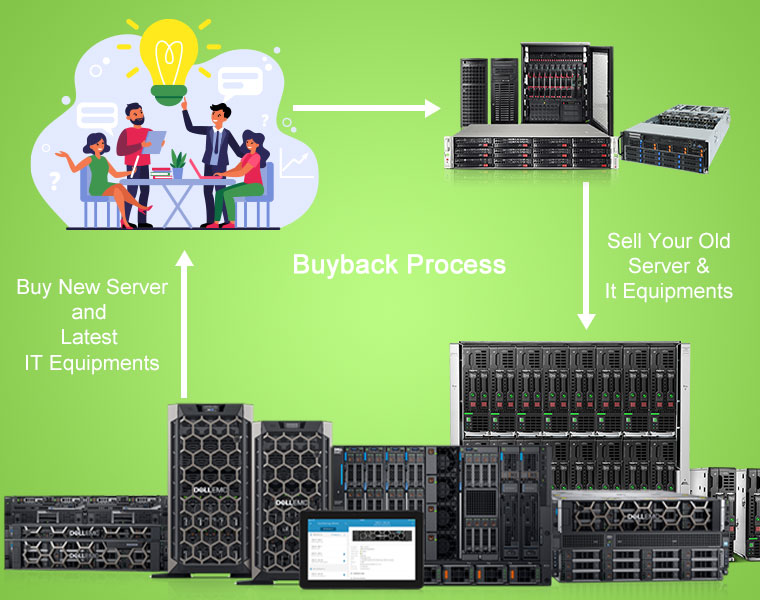 On-site server evaluation with quick quotation
Our technicians' team will come to your site to assess products that you want to sell and match them with the provided list. Once we complete the evaluation process, we will send the proposal that includes the value of your servers based on their operating conditions and reuse value. 
Pickup available from any place in Abu Dhabi
We provide secure transportation of equipment for storage at our recycling centre using our partnered top-freight carrier companies. Upon approval of a quotation, Our team will pack and ship the hardware safely from your warehouse wherever it is located in Abu Dhabi without any extra charges.
Schedule Pickup
FOR OLD EQUIPMENT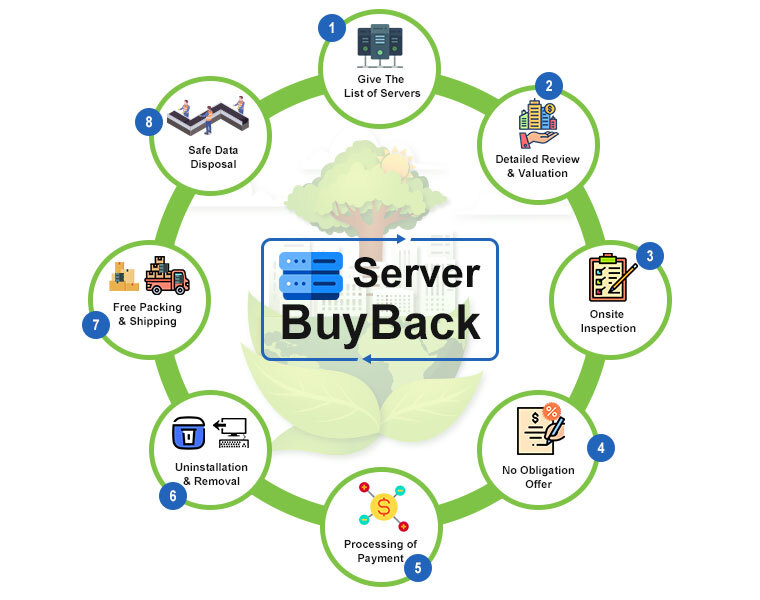 FAQ's
Why should I trust ITPickUp?
IT Pickup is a certified E-waste management company by PCB. We collect and recycle e-waste through the extraction of valuable materials like steel, iron, etc. We recycle useful assets and dump unused electronic products without harming the environment.
I am afraid I won't get paid. How can you convince me otherwise?
We assure you that you will get instant payment upon approval of a quotation. As soon as your deal has been confirmed, we release the amount without delay. You can trust us because we keep on updating each step.
Do you accept international components?
Yes, we accept international servers and provide the best buyback prices compared to other vendors. You can sell us your servers with any brand and model and get access to reasonable prices or exchange them with new or fresh products.
How do you protect my business information?
Once you sell unused or older servers, our data wiping specialists destroy the sensitive data without third-party access. We issue a 100% data erasure certificate after the work is done. We promise that your business-critical data is safe and secure.