Sell Intel Xeon processors
Does your office comprise Intel Xeon processors in bulk? Are you looking for a replacement opportunity with great ROI? Are you searching for foremost buyback services to exchange the outdated Intel Xeon processors with high core processors? We are a leading buyback service provider to overcome all such issues. With us, generate huge revenues from outdated processors and invest in brand new configured ones. Get money or exchange offers in return for the outdated processors. Easily sell the used, inadequate processors regardless of their condition. Then, with our hassle-free buyback procedure, get an on-site evaluation, quotations and free delivery.
Sell Used Intel Xeon Processors
Are you willing to sell a used range of processors? Do you want to upgrade your IT infrastructure and want to get rid of existing processors? Under our processor buyback program, we buy used Intel Xeon processors in bulk. Then, easily sell your outdated processors to generate good returns. 
Prompt Buyback of Any Core Processor
Choose our rapid and trouble-free buyback schemes and grab the best possible rebates on the used processors. With our topmost approach, easily sell your existing processors regardless of the core counts. While evaluating, our team prepared a brief report about the model, configuration, purchase date and, based upon the specifications, get an on-site proposal and quotation. 

Earn Maximum Returns from Old CPUs
Do you want to discard old CPUs and, at the same time, want to earn huge ROI? Through our buyback program, uproot the returns on the redundant processors. Count on our foremost, swift and trouble-free buyback schemes and get assured maximum ROI. Get the best possible proposals for old and outdated processors as compared to market value. 
Exchange Option Available for Higher Core processor
Don't want cash in return for outdated CPUs? Are you willing to upgrade the existing processor configurations? We will buy used processors, and in exchange, we will credit the investment in an exchange offer for new higher core processors. Use the generated rebates as a credit to buy brand-new processors from us. 
Schedule Pickup
If you have any questions or queries about IT equipment buyback services, feel free to contact us by Telephone, Email, or Requesting a Quote. We'll be happy to assist you.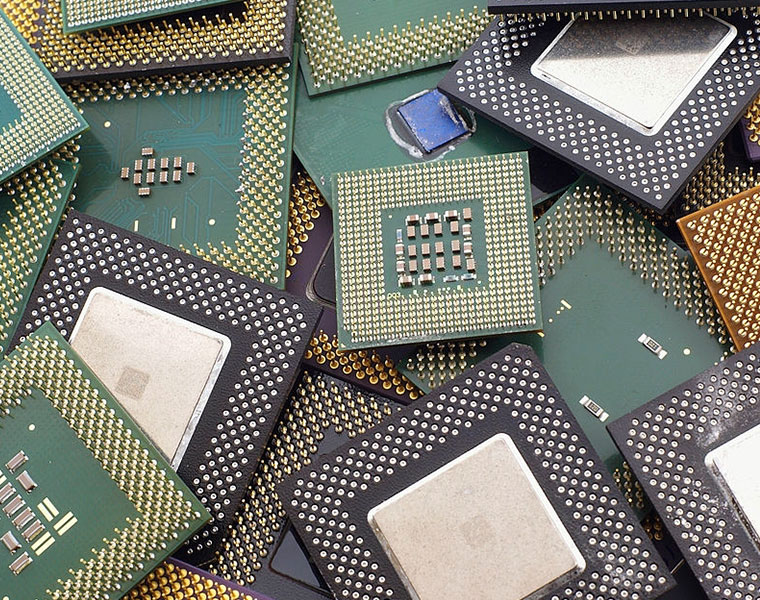 Contact us for Instant Quote
Trying to avoid lengthy and exhaustive buyback procedures? Choose our pre-eminent buyback option and get everything at your doorstep. Contact us, and our evaluation team will be there and get an instant on-site quotation. From evaluation to packaging to delivery, our team will perform each task. Let us know about the outdated processors, and that is it. 
Competitive Prices for Bulk Orders
Have you forethought about making good money from out-of-date processors? We offer assured maximum returns on the old, obsolete, surplus, end-of-life processors. Get more rebates while selling processors in bulk. Our experts will analyze the processors as per current market trends to offer the best deals. Bag immense ROI compared to other available buyback services. 
Doorstep Pickup from Any Place in India
Still thinking about the packaging and delivery part of the procedure? We understand this hassle of yours, and to minimize it, we offer free pickup from your site regardless of your location across the country. Get the best services at your convenience with maximum returns and exchange offers. So inform us and sit back. That is the only thing you will have to do; we will take care of the rest.
Schedule Pickup
FOR OLD EQUIPMENT