IT hardware buyback Dubai
Do you need the best and convenient buyback deals on your used Data Center hardware in Dubai? IT Pickup is ready to provide buyback services on the older hardware and process the environment-friendly disposal. We implement a simple and effective buyback process that maximises returns on your outdated hardware and renews IT infrastructure with the new products while reducing investment costs. Our team follows secure disposal to remove the stored data in hard drives. We evaluate the equipment and propose a quote based on the performance and reuse value. You can access free pickup services anywhere in Dubai.
Sell outdated IT hardware for better returns
Don't you have any idea how to deal with obsolete or unwanted hardware that occupies your Data Center? We from IT Pickup provide the best and reasonable prices for your old hardware and dispose of e-waste with environment-friendly procedures. We assure you of great returns on every purchase of hardware.
Quick & easy buyback procedure
IT Pickup gives an advantage of the best deals on your surplus IT hardware through our hassle-free buyback program. We follow simple steps in the buyback process that helps to gain returns on sold excess hardware. The process is easier and convenient and won't put your equipment at risk.
Best way to end hardware depreciation costs
Planning to renew or refurbish your IT hardware? You can sell the hardware and avoid depreciation costs through our buyback program. We ensure the best prices, which benefits you in gaining good savings to upgrade or advance IT infrastructure. Your Data Center space will be saved by selling unwanted hardware. 
Safe & Secure hardware disposal process
We guarantee to process the safe disposal of your hardware after completing the data erasure from hard drives. The refurbished parts can be stored at our recycling centre and dismantled remaining parts. We provide a data destruction certificate to give credibility along with the trade-in option.
Schedule Pickup
If you have any questions or queries about IT equipment buyback services, feel free to contact us by Telephone, Email, or Requesting a Quote. We'll be happy to assist you.
Send IT equipment list for instant quote
You need to send us a list of IT hardware you wanted to sell with brief details, including their quantities, models, conditions, serial numbers, and purchase dates. Accordingly, our team prepares a quote by analysing the operating conditions and reuse values. However, the proposal includes the pricing information.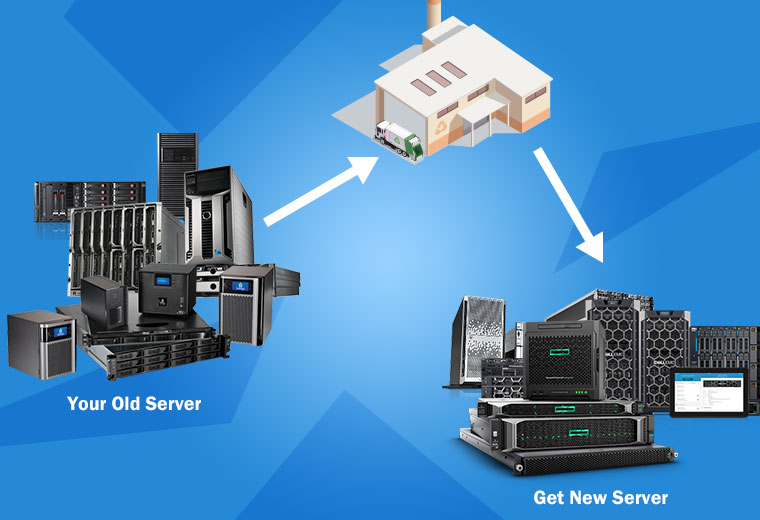 On-site hardware analysis by expert technicians
Don't worry about decommissioning your hardware? Because our IT experts inspect and evaluate your equipment by visiting your site to check out the performance. Before picking up the hardware, our technical expertise will make them not operative and dismantle them safely without interruption to your business operations.
Free pickup option from any place in Dubai
IT Pickup has a free pickup service across Dubai so that you can avail of our effortless services from your doorstep. Our pickup agents will reach your destination location and transport the used equipment to the warehouses safely. We don't take extra prices for pickup services. 
Schedule Pickup
FOR OLD EQUIPMENT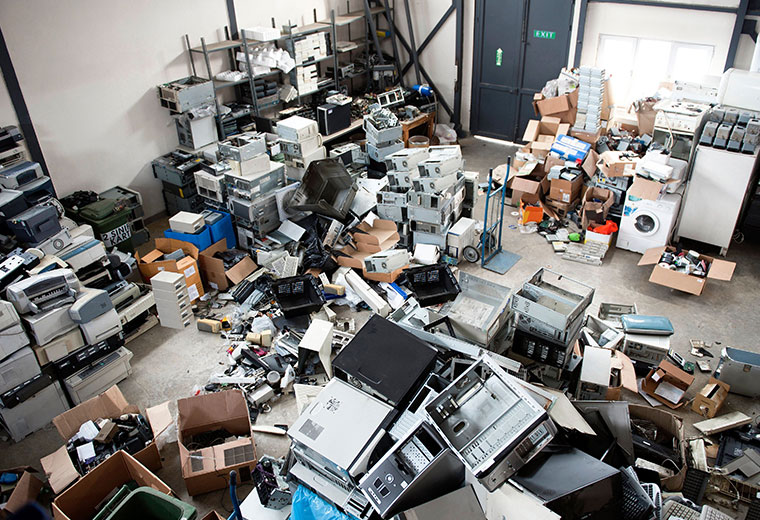 FAQ's
Can I upgrade to new equipment by exchanging it?
Yes, you can exchange or upgrade to new hardware by selling your old or used IT equipment. You can prefer to get the best return prices too. We will evaluate the hardware and provide the best values.
Is ITPickUp certified? What are your other services?
IT Pickup is PCB certified e-waste recycling center and recycles electronic materials eco-friendly. In addition to the IT hardware buyback, we provide data destruction and IT disposal services. We safely erase the data and dispose of the unnecessary assets.
Can I get a fair price on the outdated equipment?
IT Pickup is providing reasonable prices on your sold equipment. Based on the current market value, we offer the best prices compared to other competitive vendors. You can get good returns and invest in purchasing better products.
When can I expect an estimated quote after submitting the information?
If you have a bulk order of used or outdated equipment and want to sell them, you can send us a list of equipment, including its model, age, condition, etc. We propose an instant quote after evaluating your hardware.