Workstation buyback Sharjah
Do you have a massive amount of useless workstations, that are occupying crucial office space? Then count on our workstation buyback services and upgrade the existing infrastructure with more capabilities. Sell the old workstations with our foremost buyback option and avail the upgraded ones in the exchange offer. We assist our customers in preparing an inventory list of unnecessary equipment and generating good returns by selling them out. No matter what brand of workstation you do have, we purchase them regardless of their working condition. We offer hassle-free buyback across Sharjah in addition to free pickup services. So quickly sell your outdated workstation and reduce storage and depreciation costs. The best part is you avail assured data destruction with guaranteed maximum returns.
Sell unwanted & old workstations
Are you having lots of unused and outdated workstations and thinking about discarding them? Then the sole solution is to approach this is our exclusive buyback scheme. We purchase unwanted workstations and offer you the best possible returns. Then, rather than allowing your old workstation to add in storage costs, cover huge venture space, sell it out, and grab great revenue.
Quick and hassle-free buyback process
Sell your old, outdated, and unnecessary workstations without getting into lengthy and troubling procedures. Instead, rely on our quick, speedy, and hassle-free buyback procedure to sell your unnecessary assets. We value your time, and thus, every task from receiving list to evaluation to onsite quotation is carried out in the shortest time.
Exchange & upgrade to advanced workstations
Are you thinking about upgrading the existing workstation with highly configured ones? Then choose our foremost workstation buyback. In exchange for a sold workstation, you can buy the new ones at reasonable prices. We offer the best rebates to purchase the advanced and upgraded workstation for the enterprise. You can either choose returns or exchange offers as per your requirement. 
Reduce your hardware depreciation costs
If you want to cut down depreciation costs, then you must count on our ideal deals and sell out the old workstations as soon as possible? You don't have to invest in storage costs anymore.  Choose our buyback program and reduce the associated depreciation costs. As per the market value of your asset, get the prominent deal in a short time. 
Schedule Pickup
If you have any questions or queries about IT equipment buyback services, feel free to contact us by Telephone, Email, or Requesting a Quote. We'll be happy to assist you.
Safe & Secure Data Destruction Services
Want to discard workstations but concerned about the data present within them? Thinking about the data leaks and confidentiality is no more your concern. When you consider us for selling out your equipment, you get assured data destruction services.  We perform data destruction multiple times to offer safe and secure data erasure, and the whole procedure is recorded to provide certification.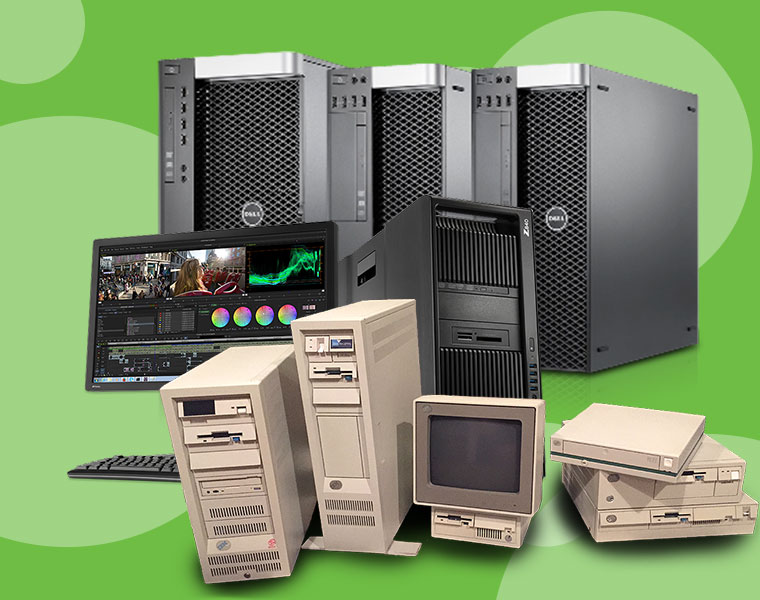 Higher Returns Guaranteed On Bulk orders
You can access higher returns with utmost ease, especially in the case of bulk orders. Our supreme buyback programs offer you the best opportunities for creating higher rebates through selling outdated workstations despite their brand and configurations. Uproot financially by discarding obsolete end-of-life workstations and freeing up the office space. 
Free Pickup from Anywhere in Sharjah
No matter where you live in Sharjah, our pickup services are available for everyone without additional costs. You don't have to worry about the shipping and people as we will carry forward prompt pickup with high safety measures. Our team will pack and transport the workstations to the desired places without interrupting your usual work routine. 
Schedule Pickup
FOR OLD EQUIPMENT