IT HARDWARE BUYBACK IN CHENNAI
Are you planning to upgrade your IT hardware systems to keep pace with the evolving technology? Are you, as a result preparing to sell your used and outdated IT equipment? But haven't found a trustworthy company? ITPickup gives you the best IT hardware buyback deals with good e-waste management solutions that are environment friendly. You will get the maximum value and returns on your excess used hardware equipment by selling it in our buyback program.
Our IT hardware buyback plan involves a fixed process ensuring complete transparency at each step. We will evaluate your equipment and send you quotation based on upfront and fair valuation of all the assets. We can also help you in pick up and transportation of the hardware. After thorough testing, we'll give you the best financial value for the same. So, not only, you gain good returns based on the residual value of your assets, but also, we take the burden off your company, to dispose of and recycle the e-waste.
Sell Used IT Hardware at Optimum Value
Every company will have a surplus of unused desktops, workstations, laptops, printers, servers, scanners, modems, network cards, hard disc drives, graphic cards, processors, etc. because they were replaced with new ones as part of upgrading IT infrastructure, in line with the latest technology. This excess will keep piling up and take away the precious available space. You can sell all your unused and outdated equipment to ITPickup and get significant monetary benefits in return.
If you wish to upgrade your hardware, we also offer new IT hardware products in exchange. Convert the unused hardware assets to cash or transfer it as a credit to the new equipment that you buy from us. We buy bulk quantities of old and used assets so that you can get maximum cost benefit to invest in acquiring new equipment from us.
Exchange your Old IT Hardware
Schedule Pickup
If you have any questions or queries about IT equipment buyback services, feel free to contact us by Telephone, Email, or Requesting a Quote. We'll be happy to assist you.
Simple and Convenient Buyback Process
We make the whole process of hardware buyback simple and hassle-free for you. You just need to give us the listing of your equipment, and we will take care of the rest, right from evaluation, transportation, data erasure to proper disposal of the unwanted components.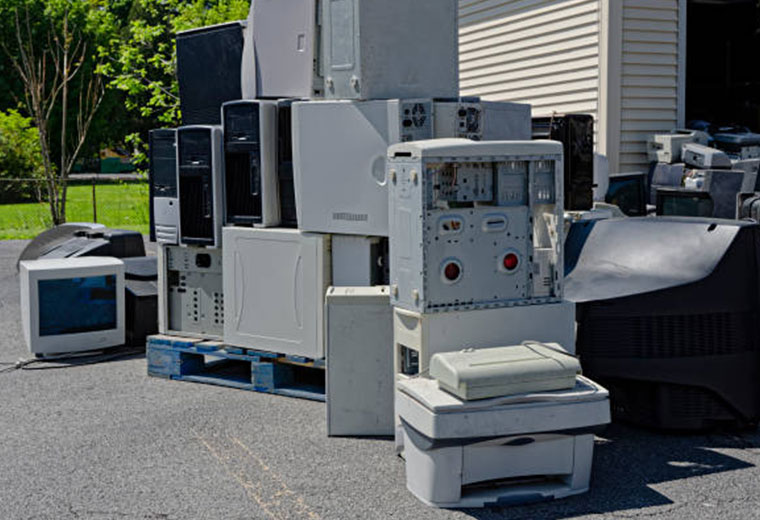 Contact and Provide a list of IT Hardware
Once you decide to sell your used surplus IT hardware to us, just contact us through phone or our website and provide us with the list of the equipment along with the condition, age, serial numbers and brands of the products.
After you provide us with the list of IT hardware along with the request form, our technicians will review and evaluate the assets thoroughly to check their physical and working condition and know their value.
Our experts will also perform an on-site audit to physically examine the equipment on your premises and make a detailed report of the assets. We want to be doubly sure so that we can provide you with the best monetary value.
After we have ascertained the optimal value of your assets, considering the age of the products, their brands and current market value, our team will send you an official proposal citing the price quote of your used equipment.
Our payment process is simple and completely transparent. After you accept our proposal and we have received all your hardware assets, we initiate the payment process which is completed within no time.
Free Packing and Transport
After we seal the deal, you need not worry about transferring the assets. We arrange either transportation if you want to drop your equipment to our warehouse or pickup of the assets from your site, with free and safe packing.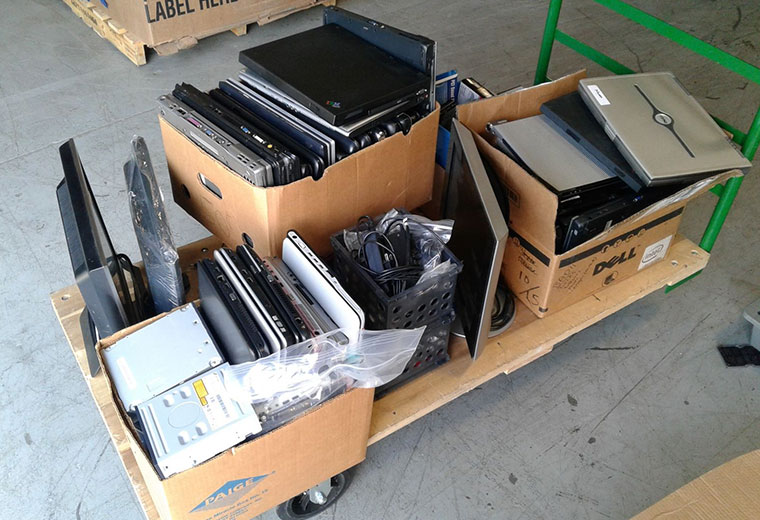 At our warehouse, we test all the equipment and perform the most secure data erasure. No sensitive information is left on your systems. A certificate of data destruction is also provided to you. We follow security measures at every step.
Schedule Pickup
FOR OLD EQUIPMENT