Sell Used Network Equipment
Network equipment forms the backbone of any tech infrastructure. These are physical devices that facilitate communication between the hardware equipment in a computer network. It can be of various types, including, hubs, switches, routers, and modems, among others. With the transformation of enterprise networking, this equipment is often subject to advancement and upgradation. To keep up with the changes, you can sell network equipment on our platform. It will help you save space and costs to make way for new equipment.If you choose to sell old network equipment, it will help you drastically improve your networking capabilities.
But, you might be wondering where to sell network equipment? Our platform offers the best-in-market solutions to seamlessly trade your old network equipment that may have reached its end of life. We seek to maximize your ROI so that your business can always remain competitive. For optimum client satisfaction, we provide with hassle-free and effective selling experience.
Why Sell Used Network Equipment?
The upfront financial incentive is only one of the many benefits to sell network equipment online. From helping you achieve the budget for newer equipment to freeing up space, there are numerous advantages. Some of the key reasons include:
Get Financial Gains for Surplus or Unwanted Network Equipment.
You may have certain networking equipment in your infrastructure that does not contribute much value. You can choose to sell this unwanted or surplus equipment and recover value from it for financial gains.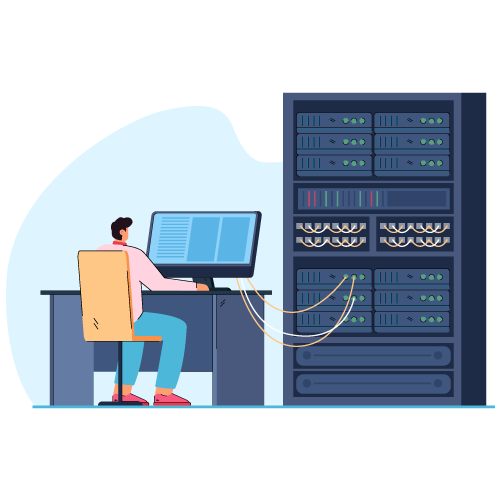 Schedule Pickup
If you have any questions or queries about IT equipment buyback services, feel free to contact us by Telephone, Email, or Requesting a Quote. We'll be happy to assist you.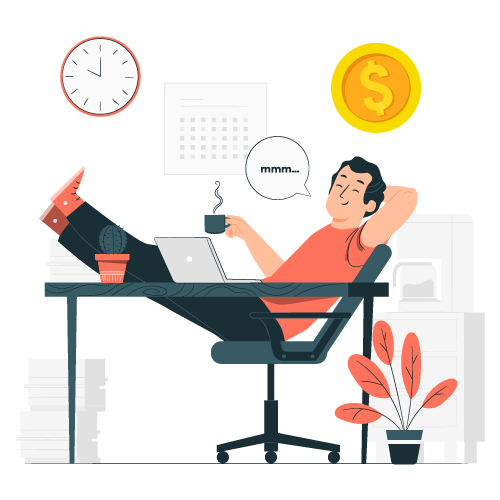 Replace the End-of-life Equipment with Newer Assets
Certain networking devices may have reached their end-of-life (EoL). Selling these obsolete equipment allows you to dispose it of properly, regain value, and replace it with newer and more sophisticated assets.
Simple and Convenient Equipment Buyback Process
Our buyback program is client-centric, enabling you to seamlessly sell your network equipment to us. You can place the request to sell, and once approved we will pick it up from your site.
Fair Market Value for Used Network Hardware
We provide you with the best value for your old networking equipment. We effectively test it and evaluate its worth, and ensure that you get a fair, competitive price for it.
Simply input where to sell used network equipment near me online, and you can easily locate our platform. We will buy from you the following range of networking equipment:
Network switches help forward data between your devices. We buy your used network switches, allowing you to purchase the upgraded versions with desired connectivity points.
Routers send data packets between the computer networks. Whether your router has turned obsolete, or you require a new one that facilitates improved speed and coverage, sell your old one to us.
In the age of wireless, wireless devices are subject to continual innovation. Planning to get rid of your old wireless devices? We will help you with recovering their value and buying new ones.
These devices help transmit and receive data in your network. We buy these devices from you, offering you the flexibility to manage your platform as per your current and future objectives.
What makes us different from other buyback dealers?
Partnering with us to sell used network equipment will help you regain the maximum ROI on the used products. We provide doorstep pick-up, instant payments, and transparency. The entire process is safe, easy, and convenient.

Send us the List of Used Network Equipment
Prepare a list of used networking equipment that you intend to sell. Send this list to our team.

Get an Instant Quote with Best Value
We will perform a quick evaluation to prepare the quote offering the best value. You will receive the quote instantly.

Safe & Secure
Your Network Equipment will be properly disposed of during this entire selling procedure, which is safe and secure. In India, Used Networking Equipment can be sold online from anywhere.

Ship us the Equipment for Free
Once you initiate the pickup request, we get to work at once, to ship the equipment to our site. The transportation is free of cost.

Verification of the Equipment and its Functioning
We verify the equipment and test it to get a coherent idea about its functionality and performance.

Processing of Your Payment
Once we get a better idea of your equipment, we define the best value we can offer. We then immediately process your payment.
Schedule Pickup
FOR OLD EQUIPMENT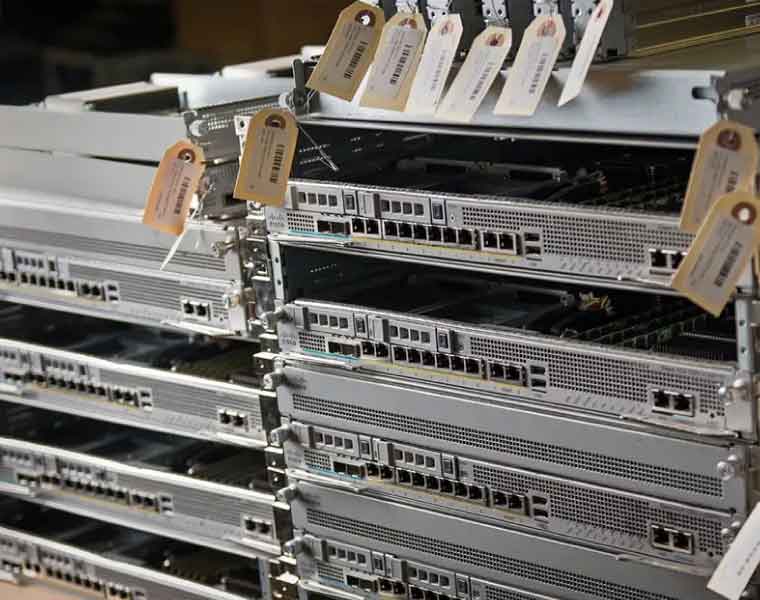 FAQ's
Which network equipment do you buy back?
IT pickup is the best place if you are looking for options to sell used network equipment near me. We buy all kinds and brands of used networking equipment like TP-Link, Cisco, SAN switches, routers, modems, hubs, access points, etc.
How can I determine the value of my network equipment?
You can determine the value of your equipment by checking its original price, the duration you have used it, working condition, and many other features which actually affect the value of your equipment. Call us and sell used networking equipment at the best possible price.
Where can I sell used network equipment?
Searching for a genuine place to sell used networking equipment? You can directly visit IT pickup's official website and submit the sale request form. Our team will come to your doorstep and collect the equipment free of cost.
Does ITPickup provide network deinstallation or on-site equipment removal?
Yes, we are here to help you to remove the equipment easily at your place and sell your used network equipment without any hassles for you.
What certifications do your network technicians hold?
Our Cisco and VMware certified and qualified technicians help you to inspect the working condition of your used equipment and remove it as well. ItPickup is a great place to sell used network equipment near and around your area.