Data Center buyback Dubai
Do you have unwanted data center electronics acquiring more space in the workplace? Are you in the wish to sell them out but not getting the best opportunities? We understand the end of customers selling outdated and nonessential assets with little trouble, and thus, we offer hassle-free and speedy buyback services across Dubai. We help in making maximum returns by buying the underutilized data center assets. Our expert team guides you throughout the procedure with guaranteed satisfaction and hassle-free buyback procedures. So, upgrade your data center with highly configured assets by selling out the obsolete ones with a great return on investment. Additionally, avail safe and secure data destruction with free pickup services.
Sell used or old Data Center equipment
Do you have immense outdated data center equipment, including routers, cables, switches, hard drives? Do you want to sell them out at the best possible prices? We buy used, old and obsolete data center equipment despite their condition. You can either choose rebates or exchange offers as per your requirement. Sell your unnecessary equipment with utmost ease through our foremost buyback schemes. 
Gain maximum returns to upgrade Data Center infrastructure
We aim to provide our customers with the maximal monetary value for outdated and used data center equipment. Your equipment does have a specific residual value and can be refurbished again. We evaluate the equipment based upon specific parameters and offer maximum returns to generate financial gains. Either invest the generated returns in upgrading your infrastructure or invest the credit in other financial requirements.
Avoid the storage/depreciation costs
When you keep storing outdated assets in your office space, you have to invest a specific amount in their storage. Rather than investing your funds in storage costs, you have the opportunity to get rid of outdated servers by generating good rebates. Cut down depreciation and storage costs by selling out your obsolete equipment to us in the shortest time. 
Safe and secure data destruction services
Choose our pre-eminent buyback services and be worry-free about the data present within the associated assets. We understand the importance of organizational data, and to prevent data breaches, we carry forward top-notch data erasure techniques. Our experts ensure that the data is destroyed onsite at clients' places through advanced software. Additionally, electromagnetic field data erasure is carried out for guaranteed data destruction. 
Schedule Pickup
If you have any questions or queries about IT equipment buyback services, feel free to contact us by Telephone, Email, or Requesting a Quote. We'll be happy to assist you.
Highest payouts for bulk equipment orders
If you are planning to discard your bulk data center equipment at once, rely on us. Don't let the bulk junk add more into depreciation and storage costs. We offer the highest payouts based upon the evaluation of the equipment, especially for bulk quantity. Generate good rebates through bulk selling and replace the infrastructure with better-configured ones.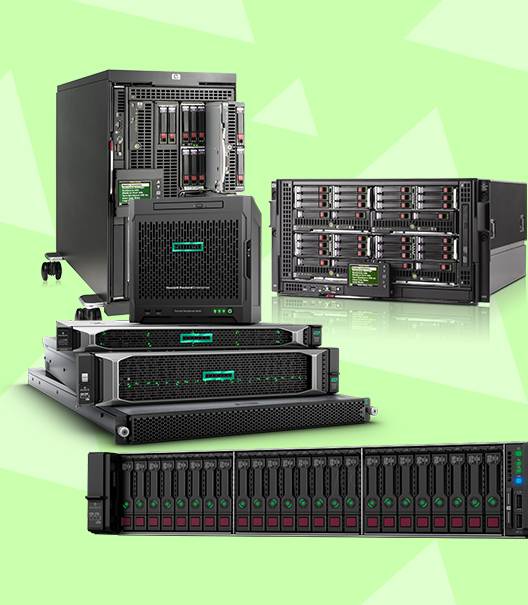 Get instant equipment estimation & quotation
Let us know about the inventory that you readily want to sell. Send us specific details about the equipment, including brand, used tenure, condition and market value. Based on the details, we carry forward the evaluation process. After examining the equipment thoroughly, our technicians offer you estimation and onsite quotation. 
Free pickup from any place in Dubai
You don't have to spend days arranging workforce and transport equipment. We offer superior pickup services across Dubai for a satisfactory customer experience. Our experienced team reaches your place, wraps and packs the purchased equipment with better safety. Post this, the team carries out the shipment process and delivers the equipment to dedicated places. 
Schedule Pickup
FOR OLD EQUIPMENT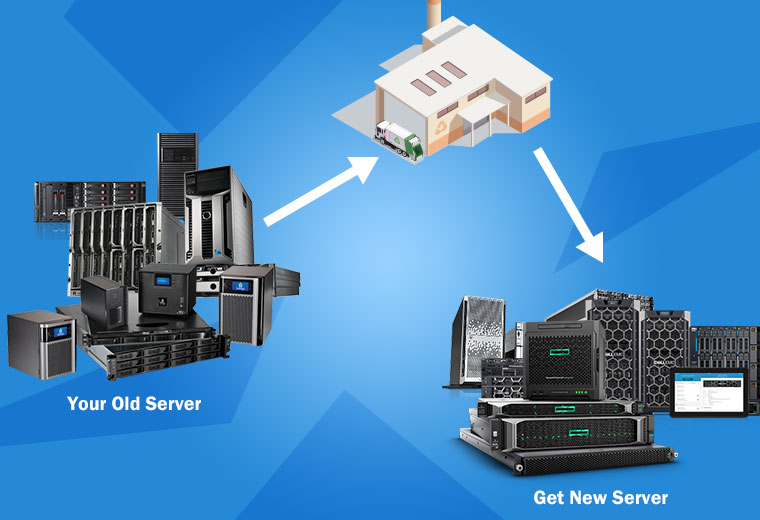 FAQ's
What is your regular Data Center buyback process?
We follow step by step buyback procedure to offer the hassle-free experience to our customers. Initially, the client has to send the soft copy of the inventory list, which is specific to us. Then, our team visits the client's office and evaluates the mentioned assets based upon the list. After completing the evaluation process, you will be provided with a quotation. As soon you accept the quotation, the data destruction process will be carried out. Furthermore, our dedicated team packs and collects the purchased inventory for transport purposes.
Do you guarantee data privacy?
Yes, we offer guaranteed data privacy through our onsite and offsite data destruction procedures. Onsite, the data is erased through dedicated software to ensure top-notch data privacy. Additionally, the drives are passed through magnetic fields to guarantee complete data destruction. 
Do you offer any certificate after the data erasure?
Yes, we offer certification of data erasure for client satisfaction. It acts as evidence that there will be no third-party access or data breach with assured data erasure. In addition, the whole data destruction procedure is recorded.
Which type of equipment do you buy in the buyback?
We purchase a broad range of equipment such as workstations, server memory, network switches, router, laptop, processors, graphic cards, and much more. Then, sell IT assets with utmost ease regardless of their condition through our buyback process. 
What is the payment structure? How and when will I get paid?
The payment structure thoroughly depends upon the market value of assets and their overall working condition. You get the best possible value for outdated and end-of-life assets. The buyback process is quick and wraps up within a week. So you get paid for the sold assets in this period. You get paid directly through net banking or other available modes of payment. 
What if I'm unsatisfied with the quotation? Can I negotiate?
You get the best returns with us compared to other buyback services across the market. Based on specific parameters, the quotation is presented to the client. If you are unsatisfied with the quotation, you can directly deny the selling of assets.