Data Center buyback Chennai
Are you looking to clear the mess of unused and obsolete capital assets? Do you need to generate good rebates from data centre equipment that are no more in use? We aim to satisfy and please our customers with foremost services beyond their expectations. Sell your assets and use generated capital in further IT upgrades, and invest in more advanced resources. Elevate your business upto a certain level by investing the returns in up-to-the-minute technologies. Either accept the rebate or choose an exchange offer at your convenience. Moreover, have access to complete authentic data erasure in addition to free pickup services. Get an onsite evaluation of assets with instant quotations and a trouble-free buyback procedure.
Sell older & slower Data Center legacy equipment
Are you done with older, outdated and slow processing data centre equipment? Do you want to replace them with brand new and ultra-fast ones but not having enough budget? Well, with our buyback procedure, you don't have to worry about huge costs. We will purchase your obsolete data centre legacy equipment at the best possible price, and you can use the credit amount in the exchange offer to purchase the newly updated assets.
Quick and easy buyback process
Don't want to get into complex and lengthy buyback schemes? Looking for effective buybacks which are hassle-free and rapid? We offer genuine quick and easy buyback processors for enhanced customer satisfaction. Sell your outdated equipment to us, and get an evaluation and onsite quotation in the minimal possible time. 
Are you worried about not getting enough and appropriate rebates on the sold equipment? When you choose our buyback service, you don't have to worry about the authenticity of the rebate. We offer a maximum possible return on investment for your obsolete data centre assets across the market. The amount is evaluated based upon the current market value of your assets regardless of their working condition. 
Reduce hardware storage costs
Do you have to invest a lot to store your out-of-date and obsolete data centre equipment? Are you facing depreciation costs by storing unnecessary IT assets in your office space? With our buyback schemes, get rid of unwanted data centre assets in minimal time. Reduce overall storage costs by selling the obsolete hardware in a minimal period through our rapid services. 
Schedule Pickup
If you have any questions or queries about IT equipment buyback services, feel free to contact us by Telephone, Email, or Requesting a Quote. We'll be happy to assist you.
Highest payouts for bulk equipment
Do you have unnecessary, unused, out of date equipment in bulk? Are you looking forward to discarding it and generating the highest payouts? With our pre-eminent buyback scheme, you can get the highest payouts compared to other buyback schemes across the market. Our engineers will evaluate and present instant onsite quotations for your bulk equipment. Avail of immense payouts by selling out your outdated bulk equipment.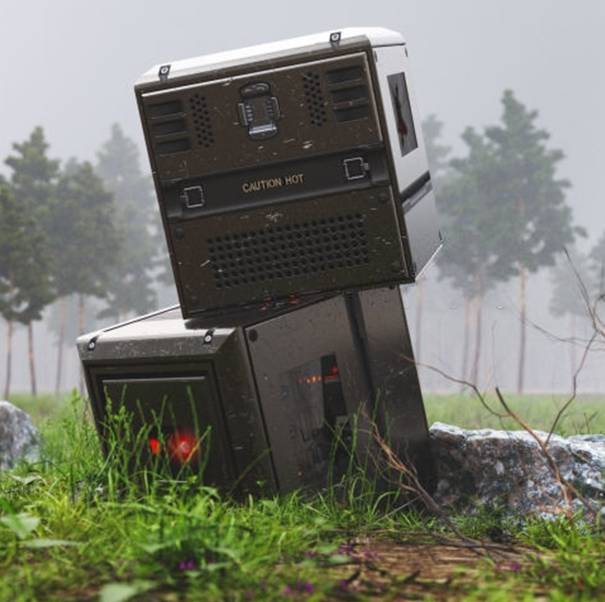 Instant estimation & quotation
Are you not willing to wait for long and need instant access to good rebates? Rely on our exclusive buyback services across Chennai and access instant evaluation and cost estimation through experts at your doorstep. Our engineers will evaluate the mentioned inventory based on their overall conditions and offer instant quotations. 
Free pickup from any Data Center in Chennai
If you are still thinking about transportation and workforce expenses, then that is not your headache. The only part you have to play is informing us about the selling of your data centre equipment. The rest of the things will be managed by our team. Our expert team will take care of all tasks from evaluation to packaging and free pickup to its transportation to designated warehouses.
Schedule Pickup
FOR OLD EQUIPMENT