Do you have old and out-of-date computers and hardware cowling your office space? Or are you in need of completely new systems? We know that selling older, obsolete equipment is a hassle. We offer to buy your obsolete equipment at the best market price. We also provide a free inspection and free pick-up pan-India. You can also exchange the old systems for newer systems. We understand that company data is delicate, and that's why we have two-step data erasure. We guarantee eco-friendly and safe disposal of the hardware.
Sell used computers and clear your workspace
We offer you a very convenient way to sell old equipment. Just visit our website and schedule a free pick-up with us by submitting a list of the equipment and your details, and our team will contact you with the best estimate for your hardware. 
Quick and trouble-free buyback process
Are your existing IT equipment incapable of handling the current market demands? Or is the equipment too old to function? Choose the buyback option while registering and get updated systems in exchange for your old equipment. 
Get maximum returns on depreciated hardware
Don't worry about selling/ replacing obsolete hardware. Instead, send your inventory, and our engineers will review and schedule a visit to your office to check the hardware. Based on the evaluation, you'll be given the best price for the equipment. 
Exchange and upgrade to better configuration
Is your current equipment old and antiquated? Do you want to upgrade your systems without significant investment? We offer you updated systems in exchange for your old systems at low expense. Count on our swift buyback procedure to get computers with a better-upgraded configuration. 
Data erasure and dismantling with 100% privacy
Our two-step data erasure ensures complete safety. First, our engineer will remove your data at your office through programmed softwares. Then the disks go through electromagnetic fields to ensure complete data wipe off. The entire process is also recorded to offer certified data erasure. 
Schedule Pickup
If you have any questions or queries about IT equipment buyback services, feel free to contact us by Telephone, Email, or Requesting a Quote. We'll be happy to assist you.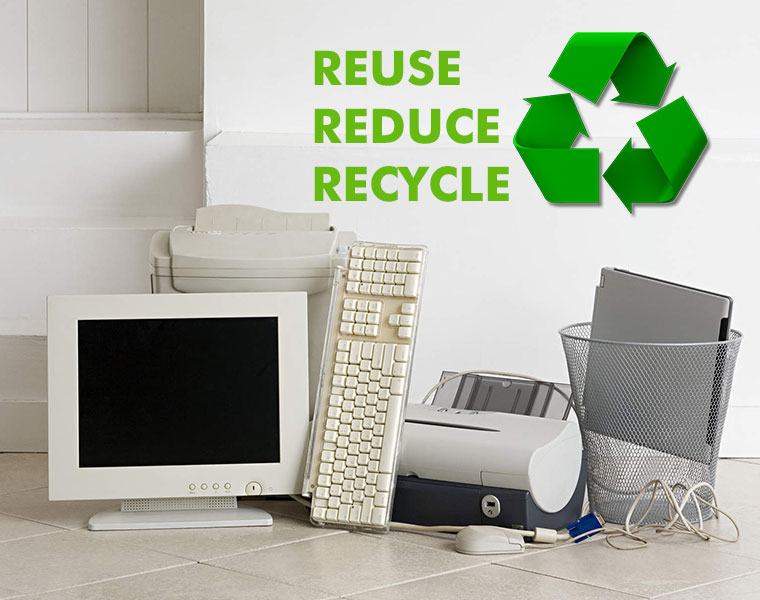 On-premise computer inspection & instant quote
After receiving the inventory list from the customer, our team will reach out for on-site evaluation. Based upon the evaluation, working condition, as the market value of your assets, you get instant quotations.
Free doorstep pick-up from any place in India
Worried about hiring extra manpower to transport your old equipment for transport and sale? Are you situated in a remote or semi-urban/ semi-rural city? No matter what state or city your business is located in, we give you free pick-up services for all IT equipment, including free inspection by our engineers. 
Schedule Pickup
FOR OLD EQUIPMENT